Ferris Home Improvements is a home improvement team specializing in a wide range of siding services in Delaware. We also serve home and business owners in parts of Maryland and Pennsylvania. Since 2004, we've served thousands of clients with top-notch craftsmanship. You can rely on us for honest, strategic guidance and advice and outstanding services within your budget and timeline.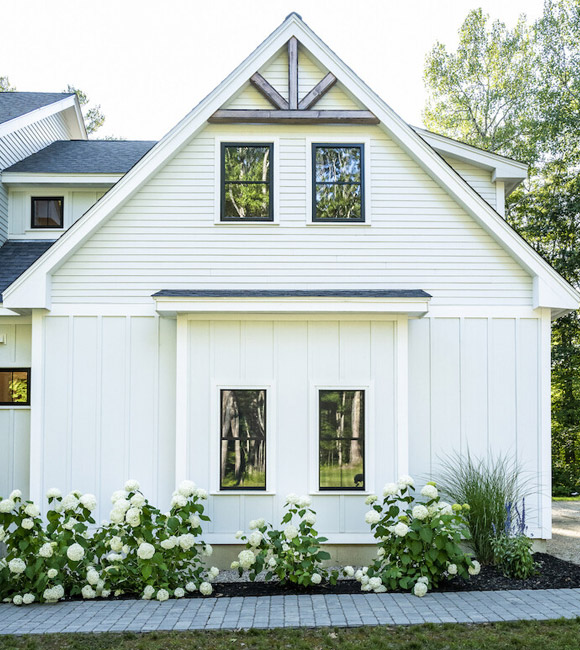 Count on it.
Craftsmanship
No matter the size and scope of the job you entrust to us, our main focus is to work with you and do whatever it takes to help make your vision for your home a reality. Our dedicated staff of skilled construction professionals that we hire locally, has over 40 years of experience, specializing in both commercial and residential indoor and outdoor improvements. Those years of experience ensures the highest quality craftsmanship and attention to detail and a promise that we deliver nothing less than our 100% dedication to the successful completion of your project.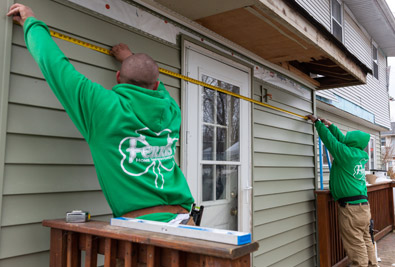 Nothing gives a better first impression than a well-maintained and freshly sided home! At Ferris, you can expect top residential siding installers offering honest advice and expertise. And, we also have energy-efficient options.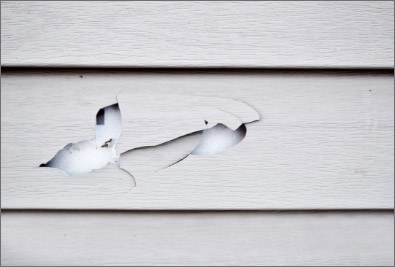 Are you unsure if you should repair or replace your siding? If you're missing siding from storm damage or can't stop your siding from leaks, we are the top local siding repair team, licensed and insured to find and fix your siding leak, big or small.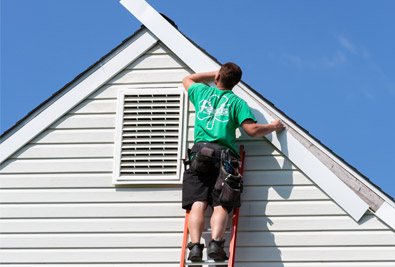 Damaged fascia that is left unattended can lead to water damage, weakening, and unwanted animal and insect entry, so it's important to call Ferris Home Improvements to repair the damage before it becomes a costly expense.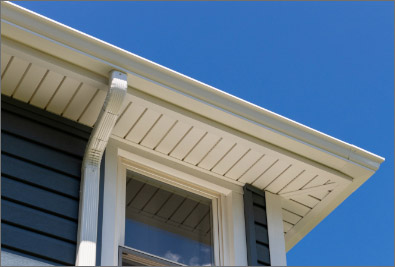 Beautiful siding and soffits can certainly help your home's beauty stand out in your neighborhood. Not only can updating these elements beautify and improve the curb appeal of your home, they can also provide significant energy savings.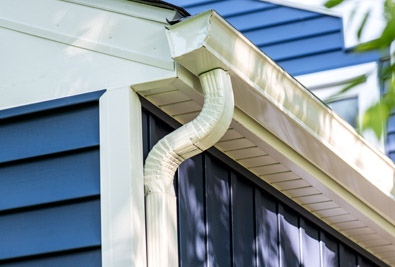 Gutters and downspouts are critical to draining and disposing of rainwater. We provide top-quality repairs, maintenance, and installations for all kinds of gutter and draining systems. Our clean, innovative systems keep homes safe and free of rainwater.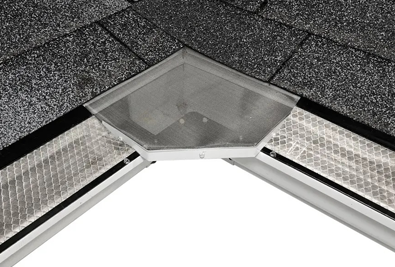 Our Xtreme gutter guards include durable, corrosion resistant stainless-steel, a hemmed mesh design, and smooth yet strong aluminum framing. They protect from all kinds of debris and can process up to 60 gallons of water in one minute.
At Ferris Home Improvements, we excel at siding repair and replacement and offer our customers the best products. That's why we're a proud member of the Vinyl Siding Institute and certified by James Hardie, Mastic, and CertainTeed vinyl siding. Our siding experts will help you determine the type of siding product that is right for your home and budget. We can show you what the completed project will look like through 3D rendering so you can get excited about your dream home.
The new energy-efficient siding products that we offer are not just good for the environment, they're good for your wallet, keeping your home warm in the winter and cool in the summer, and designed to better protect your home from the elements.