Ferris Home Improvements is a family-owned and operated local home improvement company giving homes and businesses unmatched protection with durable siding installation in Delaware, plus parts of Maryland and Pennsylvania. Since 2004, we've been among the most trusted sources for siding services for remodeling and new home builds. We also perform partial and complete siding removal. We can handle any job, big or small, with outstanding craftsmanship and care. We aim to make your property  beautiful and functional.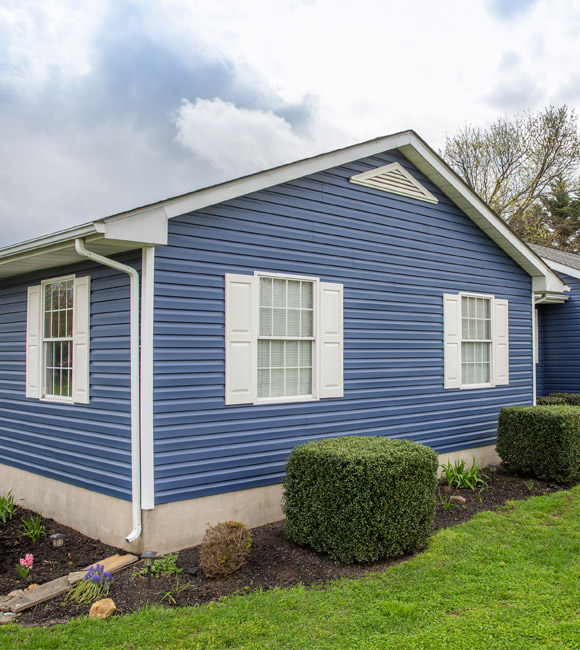 When Should I Replace My Siding?
Siding is one of the primary protectors of your home. It's also visible and constantly exposed to the outdoors. Your siding's lifespan depends on its materials and the weather conditions its experienced throughout the years. Common signs your siding may need to be replaced include a faded color and appearance, sagging, warping, rotting, and bubbles underneath its finish. If your siding is still in poor condition after many repairs and routine maintenance, our team can provide you with new-and-improved material to save you time and money.
What is My Siding's Lifespan?
If your siding's performance has significantly diminished or continued maintenance is no longer effective, it's possible it's simply reached the end of its life. This means the siding will continue to degrade until a total replacement is necessary. Every siding type has a different lifespan and may last longer depending on how well it's been kept. Wood can last decades but requires regular maintenance to live its whole lifespan. Materials like vinyl and aluminum are exceptionally durable but can still dent and wear over time. Our team can inspect your siding routinely to assess and monitor its condition and look for signs of decline.
Decay From Mold, Pests, and Moisture
Siding of all types encounter weather, animals, and bugs day and night. Though your siding is expected to experience some wear and tear during its life, there are some kinds of damage that should be addressed immediately. Permanent rotting cannot be fixed, leaving you open to all kinds of pests who want to turn your home into theirs. Water invasion may lead to extensive mold and mildew buildup that can only be fixed by a whole replacement. Our team will ensure a smooth replacement process.
Enjoy Beautiful Siding for Your Property
Your siding is one of the first things your neighbors notice about your home. If it needs to be replaced after irreversible damage or you want a clean, new look for your home, the team at Ferris Home Improvements is here to provide you with the perfect products and solutions for your needs. Our siding products are manufactured with energy-efficient material, long lifespans, and outstanding warranties. We will guide you from beginning to end, helping you choose the right aesthetic and strength for your home.