Ferris Home Improvements is among the most reputable and highly rated home improvement companies. We serve home and business owners throughout Delaware, plus parts of Maryland and Pennsylvania with window installations, improving their energy efficiency and light control. As a local, family-owned and operated company, we pride ourselves on serving homeowners and their families with traditional glass and vinyl windows. We'll work directly with you and help you select the perfect product for your home according to your budget and project specifications.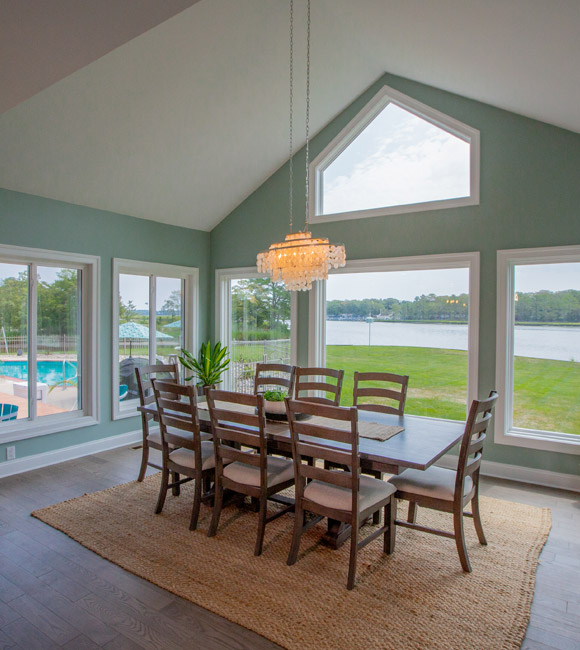 Receive the Perfect Window Installation
Our window installation team are experts in a wide range of window installs, including vinyl and energy efficient windows. We are certified to install the highest quality windows from ProVia, and industry-leading brand. We'll guide and advise you throughout your entire installation and plan it according to your needs, budget, and timeline. You can count on our team to install your brand-new window to your precise specifications and get the job done right the first time.
Sleek, Effortless Window and Patio Doors
If you want a clean, clear view from your home, we have a solution for you. We are a leading and certified installer of ProVia patio doors and windows. ProVia manufactures its products with durable, high-performance windows built to last, and they are ENERGY STAR® approved. As certified installers, we strictly follow ProVia's best practices and guidelines, ensuring a perfect installation that fits specifications precisely. You'll be able to see outside and inside seamlessly after we've completed your installation.
Advanced Protection for Your Property
Ferris Home Improvements customizes products with cutting-edge technologies and protective coating. When harsh sunbeams strike your home, you can depend on the coating to block them, shielding your carpet and furniture from discoloration and warping. We assemble products carefully so they keep your property safe throughout the year. Our product lines are manufactured with eco-friendly and energy-efficient properties, so you can expect to see lower energy prices when we're done installing your window systems.