Ferris Home Improvements gives homes and businesses new-and-improved protection and beauty through roof replacement throughout Delaware, Southeast Pennsylvania, and Northeast Maryland. Since 2004, we've given properties modern roofing solutions built with the latest advancements. We specialize in all stages of replacing shingle and flat roofs, and we've served as a trusted contracting and home improvement company for countless home and business owners. We'll communicate and guide you through every part of the process, from design to implementation, providing expert advice for all your roofing needs.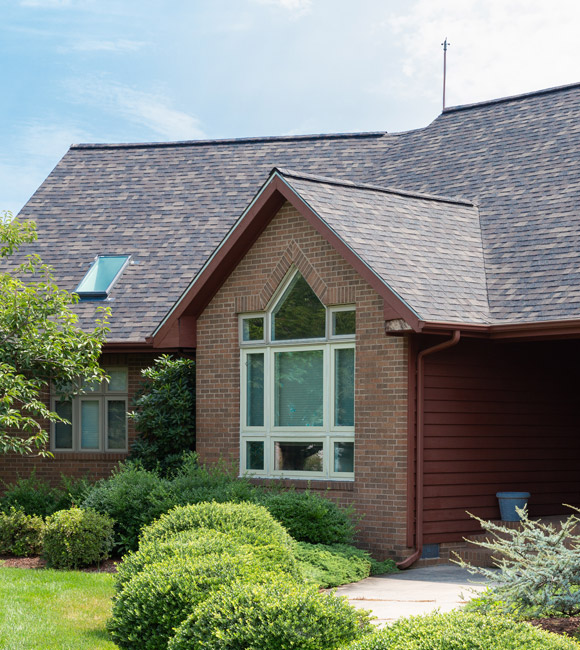 When Should I Get My Roof Replaced?
The best way to determine if your roof needs to be replaced is to find out when it was installed. If your roof is original to your home, all you need to do is find out when your home was constructed. However, if your roof was added later, you may need to do more research. Your roof's material is also crucial to determining life expectancy. Asphalt shingles typically last between 15 and 20 years. Flat roofs can last 10 to 20 years, depending on their material.
Our team can provide a free estimate and honest assessment to determine whether you need repairs or a total replacement.
Long-Lasting Quality and Minimal Hassle
A brand-new roof will renew your home with longer-lasting protection and durability. Though your current roof can be fixed with routine repairs, it will eventually reach the end of its life. At this point, repairs will be ineffective or fail to remedy larger structural problems. Whole replacements are comprehensive, eliminating every issue you have with your current roof. New products will be more robust, resistant, and customized with advanced technology and materials, ensuring minimal maintenance.
Boosted Energy Efficiency and Property Value
Modern roofs are built with energy efficiency. New versions of shingle and flat roofing include cutting-edge features like coating, insulation,
ventilation,
and technology that better regulate indoor air temperature and prevent waste from driving up energy bills. Even after extensive repairs, your roof may have cracks, breaks, weathering, and discoloration visible from your curb. New roofing looks and functions great and boosts value significantly, and it will entice potential buyers if you decide to sell your home.
Receive A New Roof Customized to You
At Ferris Home Improvements, we perform and complete residential and commercial roofing projects of all sizes and complexities. We ensure success by hand-picking the craftsmen best suited for the job. We can help you select new roofing according to your property needs and personal preferences. We are your one-stop shop for the most energy-efficient and high-performance roofing systems in the Tri-State area, built to maintain beauty, function, and exceptional quality for years.