If you're looking for the best local Wilmington Delaware bathroom contractor, our family-owned home improvement team specializes in a wide variety of bathroom remodels and renovations. We work with you to help you achieve your bath remodel or renovations goals with honest, sound advice for your budget.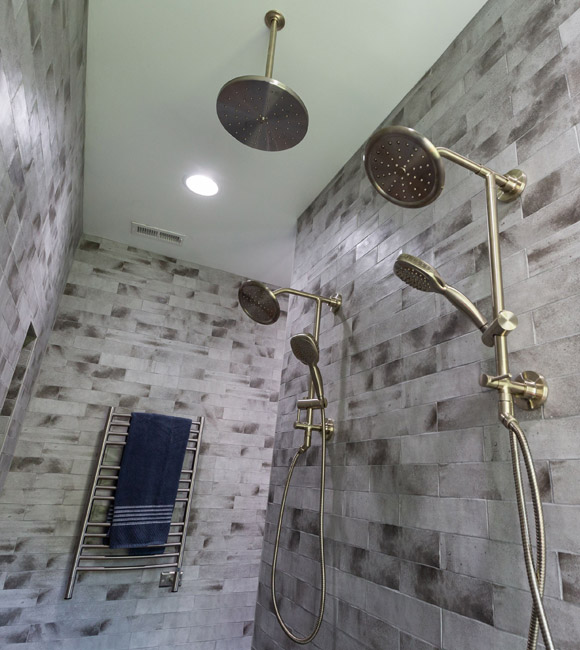 Count on it.
Craftsmanship
No matter the size and scope of the job you entrust to us, our main focus is to work with you and do whatever it takes to help make your vision for your home a reality. Our dedicated staff of skilled construction professionals that we hire locally, has over 40 years of experience, specializing in both commercial and residential indoor and outdoor improvements. Those years of experience ensures the highest quality craftsmanship and attention to detail and a promise that we deliver nothing less than our 100% dedication to the successful completion of your project.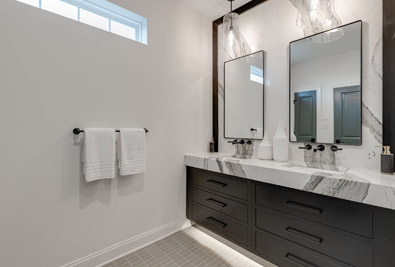 Your master bathroom should be your personal retreat. We can help design a space that reflects your personal needs with amenities suited to you unique style. Our expert will help you choose from our extensive inventory of quality products and fixtures.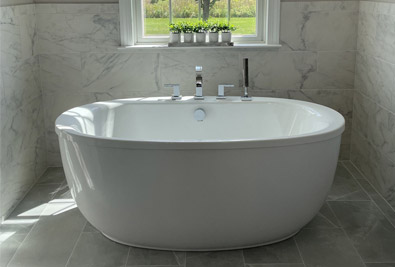 Envision the tile installed in your dream bathroom. See what it feels like to sit in a soaking tub by visiting our state-of-the-art showroom in Newark and Rehoboth and experience how your new bathroom could feel.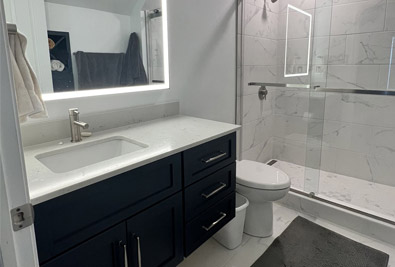 Ferris specializes in a wide variety of bathroom renovations including half-bath remodels with more than 50 years of combined experience and are partnered with local suppliers to offer you several resources that could save you money as you plan your remodel.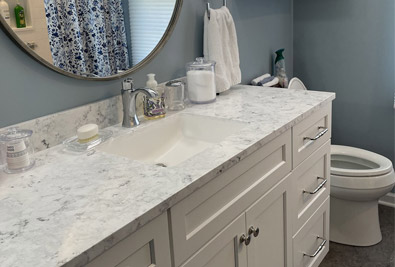 Powder Room Remodels can enhance the livability and value of your home but typically occupy small areas. Ferris has just the right products and expertise to advise you on how to maximize your powder room's aesthetics and usability in a limited space.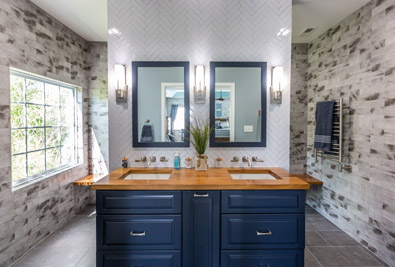 If your bathroom needs a facelift, our expert home improvement team specializes in bathroom renovations and are experts in partnering with you to achieve the perfect design for your needs and local supplies partners to help save you money on your project.
Ferris Home Improvements is committed to offering the best quality products to our customers. We offer quality cabinet products from: Starmark Cabinetry, Urban Effects Cabinetry.
We Carry Well-Known Brands
Select the industry's best appliances from GE, Sub-Zero, and Wolf. We carry beautiful countertop material from Cambria, Zodiaq Quartz Surfaces, and Custom Concrete Countertops. We also offer state-of-the-art fixtures from well-known brands such as Kohler, Moen, and Delta.