Founded in 2004 by Delaware native, Walter "Reds" Ferris, Ferris Home Improvements began with only one full-time crew member – himself – but has since grown steadily over the years, and now employs a full-time crew that runs several trucks throughout the day. Our team has over 40 years of experience, specializing in both commercial and residential indoor and outdoor improvements. FHI completes hundreds of jobs each year. In addition, our crews of highly-skilled craftsmen have been hand-picked from local areas over the years.
Being a locally-owned and operated contracting company, Ferris Home Improvements is a considerable asset in an industry that has a tough reputation for establishing trust. Seeing our customers at various locations in the community on a regular basis, we are committed to never leaving a job that we're not proud to put our name on.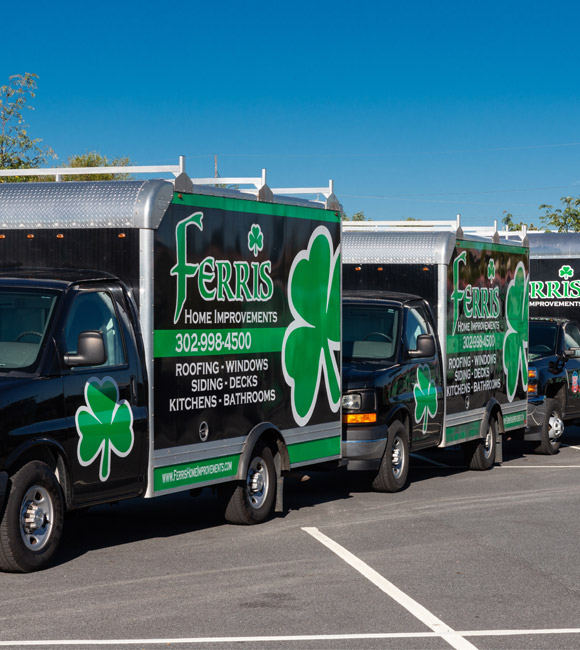 Giving Back to Our Community
We Take Pride in Serving Our Neighbors with Trust
Committed to the community we serve, FHI regularly sponsors local sports teams, donates to programs designed to improve the community, provides maintenance services to the elderly in need, and supports local food and gift drives during the holidays.
"It's natural for us to give back to the neighborhood because it's in line with our company's focus—our customers. Repairing, renovating, and improving the value of your property not only makes your home a better place to live, but it also makes our community a better place to live and raise a family, which is what all of us want."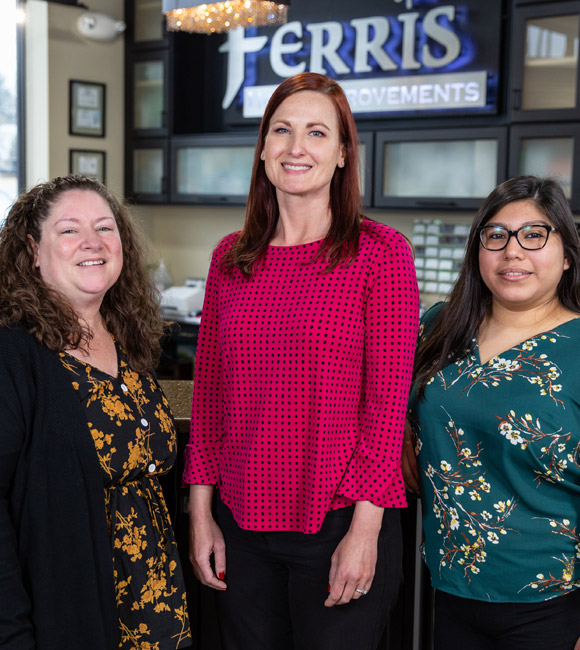 If you know someone who needs work done on their home or business, refer them to our website. If your referral results in a contact lead, you'll be notified and rewarded accordingly after the project's completion and payment is received. Click the icon to visit our Facebook page. Become a fan of Ferris Home Improvements on Facebook and recommend us to your friends, and if they decide to contract us for a project, we'll reward you as well!
Ferris Home Improvements is locally owned and not part of a franchise corporation. You'll recognize the faces of our dedicated crew of experts from one day to the next — all of whom consistently deliver the 5-star quality craftsmanship and superior customer service we're known for. As a mid-size company we have lower overhead than many of our peers, and we pass that savings on to you through better labor pricing. Combine that with our excellent vendor and supplier relationships, and we can often offer you better-than-retail pricing for your projects.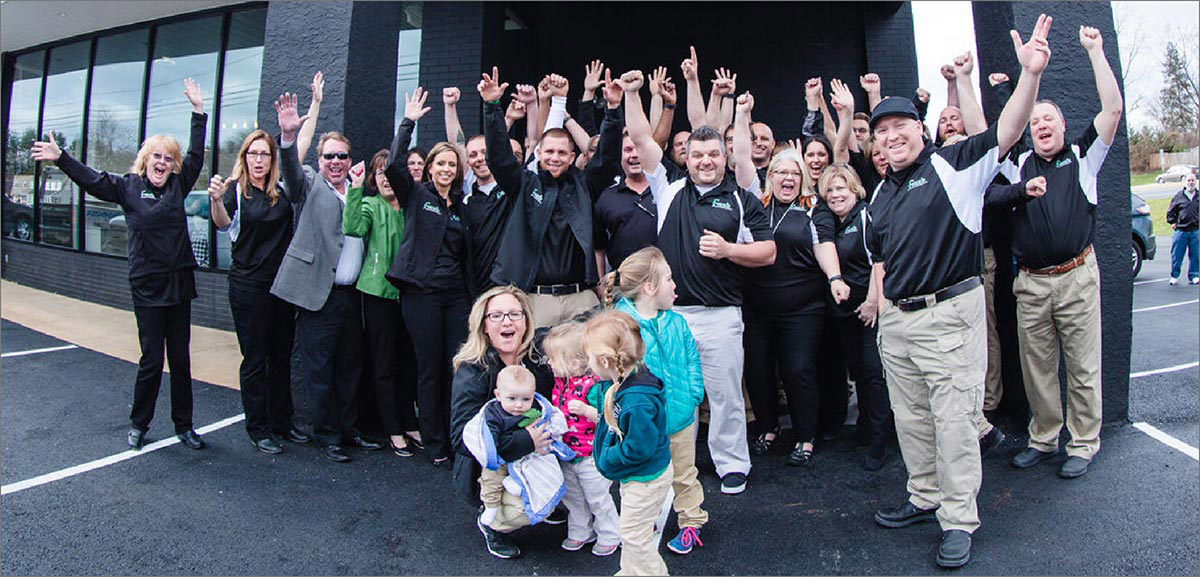 Our crew's superior craftsmanship rivals the largest competitors in the region and manufacturer-certified for installation of a variety of products. Our crew completes all jobs correctly THE FIRST TIME. You can be assured your products are installed for maximum performance according to the manufacturer's warranty. You can also count on a highly professional crew and cleanliness throughout your home improvement project.
Ferris Home Improvements is fully-licensed, bonded and insured, and is also a Better Business Bureau A+ Member in good standing. Owner and operator Walter "Reds" Ferris and his wife are residents of New Castle County and, as your neighbors, you can trust that you and your home improvement project are in good hands. "Quality craftsmanship from a neighbor you can trust" is not just a tagline, it's our promise.
Ferris Home Improvements is more affordable than the competition because we area locally-owned and operated mid-size crew of dedicated experts in the field. Our company's size and our well-established relationships with our vendors affords you better labor pricing for our top-quality expertise and craftsmanship.
We recycle all shingle waste saving thousands of tons of non-biodegradable waste & turning it back into the asphalt used to make pavement and more. We continually strive to adopt means of operating in environmentally‐friendly ways (e.g., electronic estimate process) as well as offer our customers energy-efficient products & home improvements. By doing so, we work to streamline costs & pass the savings on to our customers, who already save with GREEN home improvements!
When you work with Ferris Home Improvements, you are putting money back into your community. We employ local craftsmen and donate significant funds and services to improve quality of life for deserving people and non-profit organizations throughout our community annually.