Treat yourself to an excellent kitchen space your friends and family will love. Ferris Home Improvements specializes in a wide range of kitchen renovations for homes in Delaware, plus parts of Maryland and Pennsylvania. Since 2004, we've partnered with and serviced homeowners on all projects, from kitchen makeovers to new home construction. We're a local, family-owned and operated home improvement company that works with reputable contractors and craftsmen to provide our clients with unmatched value and appeal. We'll help you design and implement your renovation plans to bring your dream kitchen to life.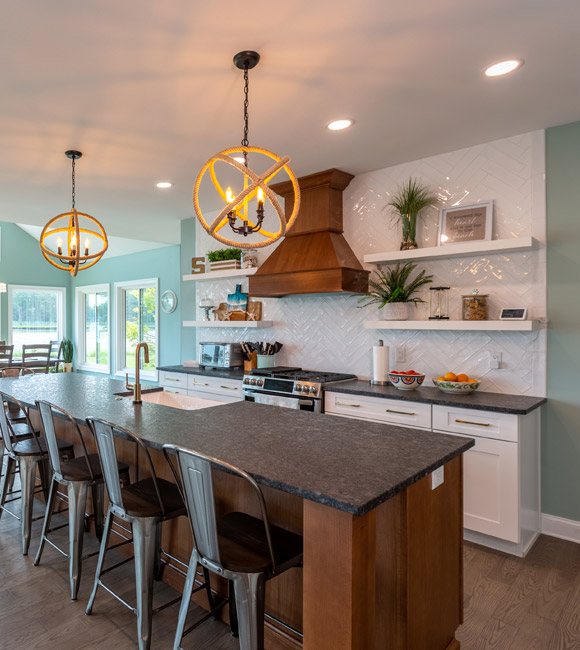 Top Quality Products from Leading Providers
Whether you want to boost your happiness and satisfaction with your home or property value for a future sale, quality is essential. Though you may be tempted to have cheap products installed in your kitchen, we recommend choosing those that will give you the most value for your spending. Higher-quality products provide more efficiency and increased functionality and have longer lifespans. Our team will guide you through our product selection and help you select the most beneficial for your needs, all while accommodating your budget.
Artfully Crafted Cabinetry
We are highly selective about the cabinet products we recommend to homeowners, only offering the options that will fulfill their precise needs. By learning about your functional and aesthetic preferences, we'll narrow down an exclusive list of products and explain their unique benefits, how customizable they are, and their warranty details. Our cabinetry lines include world-class brands like Starmark, Crystal, Urban Effects, Mantra, Pivot and more. Enjoy the sturdiness and convenient storage provided by our carefully crafted cabinetry line.
Beautiful Countertop Installs
Your countertops are among the most crucial features of any kitchen. From cooking, doing dishes, cleaning, and gathering around with family and friends, your counters need to support and enhance your daily activities. We offer the most beautiful and durable countertops, customized with your desired colors, shapes, and patterns. Choose from a wide selection of sleek or rustic styles, including Quartz and Granite. You'll receive stunning new countertops that look terrific and can handle high heat levels and severe impacts.
Energy-Efficient Appliances to Power Your Kitchen
At Ferris Home Improvements, one of our primary goals is to make homes greener and more energy efficient. We offer and install modern appliances to keep up with your water and energy usage. Our product line includes stainless steel refrigerators, dishwashers, and ovens from GE, Whirlpool, Jen-Air, Sub-Zero, Wolf, and more. Many of our appliances have ENERGY STAR® certifications and smart technology. You can monitor and schedule your appliance usage to reduce waste and save big on your monthly bill.