Voted the Wilmington News Journal's Readers' Choice Winner for Best Home Improvement & Best Roofing Company for 10 years running. Whether you're missing shingles from storm damage or can't stop your leaking flat roof, we specialize in fast roofing, siding repair, and gutter and downspouts repairs for customers throughout Delaware, plus parts of Maryland and Pennyslvania.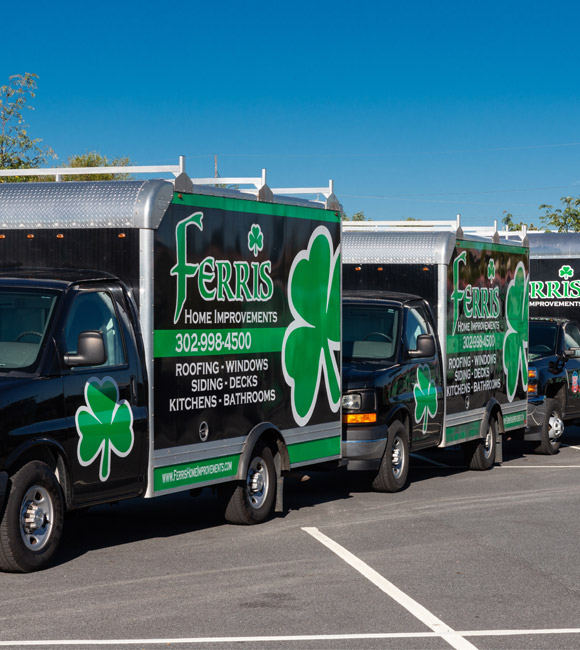 Count on it.
Craftsmanship
No matter the size and scope of the job you entrust to us, our main focus is to work with you and do whatever it takes to help make your vision for your home a reality. Our dedicated staff of skilled construction professionals that we hire locally, has over 40 years of experience, specializing in both commercial and residential indoor and outdoor improvements. Those years of experience ensures the highest quality craftsmanship and attention to detail and a promise that we deliver nothing less than our 100% dedication to the successful completion of your project.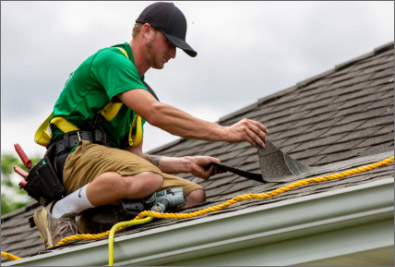 Ferris Home Improvements are experts in roof leak detection and roof repairs. Our dedicated roof repair service department is licensed & insured to professionally repair your shingle or flat roofs for your home or business.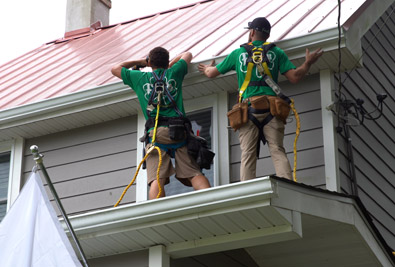 Ferris specializes in fast gutter repair and gutter cleaning. Our professional, local gutter service team can find and repair broken gutters and downspouts. We also carry gutter guards/covers that might resolve your constantly clogged gutters.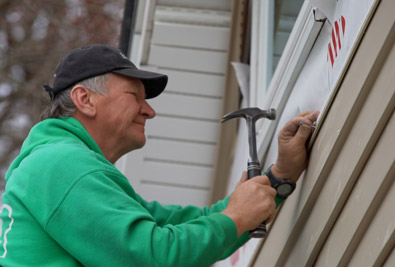 Our dedicated siding repair service department is licensed & insured to find and fix your siding leak, big or small. We specialize in fast siding repairs for wood siding, metal siding, aluminum siding, vinyl siding, or cement board siding.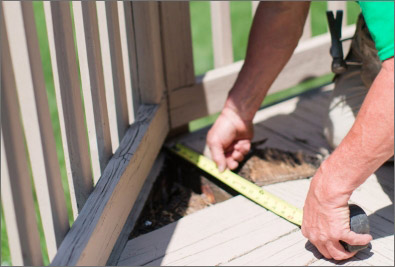 Time to repair your warped, damaged, or weathered deck? Whether you're missing deck boards, need rotten deck boards replaced, or need a deck railing repair, we are experts in deck board and railing repair and replacement for wood and composite decks.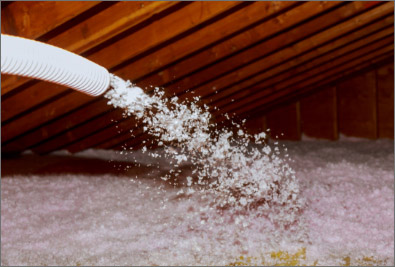 Proper insulation can help regulate your home's internal climate to keep your family comfortable. Ferris offers free insulation assessments and discuss recommendations to help you make informed decisions on what's best for you and your budget.
Ferris Home Improvements is committed to offering the best quality products on repairs we do for our customers. As an Owens Corning®Certified Preferred Contractor, we not only offer our customers the industry's top-of-the-line insulating products for roofing but also blown-in insulation such as energy-saving ProCat®. For Siding repairs, we provide our most popular siding products from CertainTeed and JameHardie as well as Mule-Hide products for low-slope or flat roof repairs. For deck repairs, we offer Trex/Fiberon composite decking materials and Ecolife® Treated Lumber products for repairs made to solid wood decking. Besides our promise of superior craftsmanship, we offer our customers full warranties for all these products as well.