Smart Appliances Offered by Ferris Home Improvements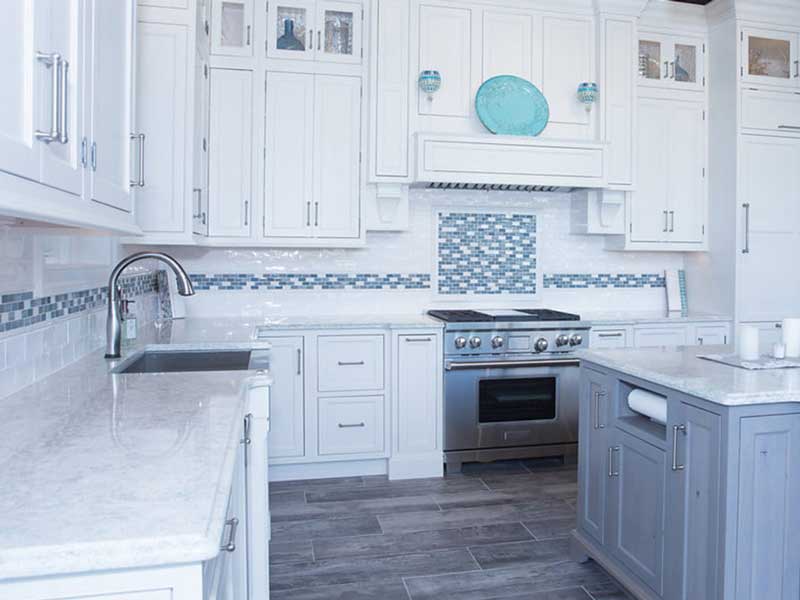 Embarking on a kitchen remodeling project is a daunting task, but it presents an ideal opportunity to integrate the latest technology for a more efficient and convenient lifestyle. The professionals at Ferris Home Improvements offer a wide selection of smart appliances that are designed to make life easier for you and your family. These advanced gadgets not only elevate your cooking experience but also offer a range of advantages that traditional appliances simply can't match. In this article, we'll highlight the features of appliances offered by Ferris Home Improvements.
Samsung's Family Hub™
Samsung refrigerators can help to keep your family connected anytime, anywhere with their exclusive Family Hub. Some of the great features of the Family Hub are:
Meal Planning – You can search recipes and even order groceries through apps on your refrigerator.
Play Music – You can use the fridge to broadcast from your favorite music apps.
Calendar Function – You can manage the schedules of each family member and receive reminders.
Control Appliances – The Family Hub allows you to turn appliances off and on wherever you are in the house.
GE Café
General Electric has a collection of appliances that are designed with built-in smart features that can be controlled from your phone, tablet, or computer. They call their system SmartHQ™, and it even allows you to use voice commands or touchscreens to control various features. Some of the operations SmartHQ™ allows you to do with phone or voice commands are:
Change temperatures
Control power settings
Open the oven hands-free
Smart appliances are more than just a modern upgrade; they are a lifestyle transformation. Seamlessly integrated into your kitchen, these technological marvels can make cooking, cleaning, and even grocery shopping surprisingly convenient. From ovens that can be controlled remotely to refrigerators that suggest recipes based on their contents, they bring a new level of efficiency and customization to your daily routine. As they easily sync with other smart home systems, you'll find energy management and cost-saving easier than ever. Ferris Home Improvements has been helping clients in Delaware with their home improvements for over 20 years. During that time, we've grown from a one man operation to a full-time crew with 40 years of combined experience. Specializing in a broad spectrum of services, including roofing, windows, and kitchen remodeling, our handpicked team of skilled craftsmen aims for excellence in every project. We manage jobs of all sizes and complexities, providing personalized service from design to installation. Our commitment to quality and attention to detail sets us apart in an industry often difficult for establishing trust. As a local, family-owned and operated business, we take pride in our work, striving for 100% customer satisfaction.

For more information about the products and services we provide our customers, contact us via our website or give us a call at 302-300-1272.