Now Is the Time for a Full Deck Inspection
Make Sure Your Deck Is Ready for Spring!
Spring is almost here. Now is the perfect time to do a full inspection of your deck to make sure it is up to the task ahead. As the weather warms and homeowners migrate to their outdoor living spaces, putting safety first means a deck inspection.
Make sure it is safe for family, pets & entertaining. A rotting deck that is missing fasteners, or moves with weight is dangerous and in need of repair or replacement. Most deck repairs are easy fixes, inexpensive and take little time to implement. You just need to know what to look for …
5 Signs of a Dangerous Deck:
Warped Boards, Popped & Loose Nails– repair any of these issues before they become a hazard.
The Ledger Board Not Firmly Attached is a Common Issue with DIY Decks– if not well fastened, the ledger can become detached from the home & dangerous!!
Joist Hangers Missing Nails– from either the ledger board or rim joist.
Rotting Support Posts– rotting posts need replace when they cannot support the deck's weight.
Wobbling Deck– over time, an unsteady deck can loosen joists from the rim joists or ledger board. This issue can be easily fixed by fastening angled bracing under the deck.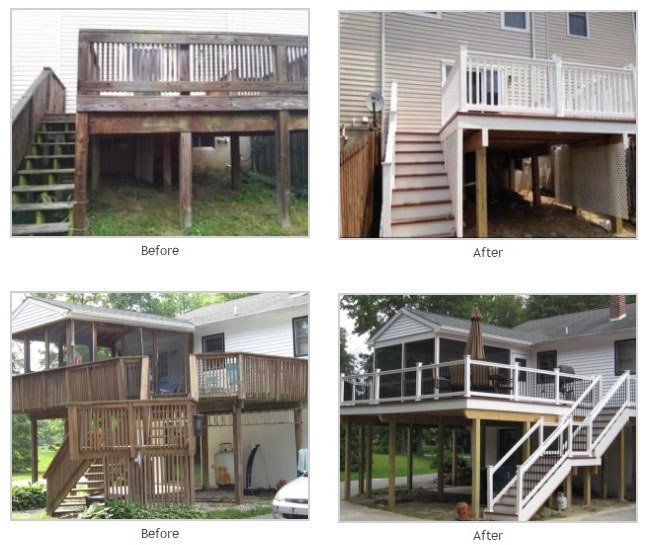 Frequent coats of sealer or paint will further protect your deck and extend its life span. Keep your family safe from a dangerous deck. Call Ferris Home Improvements. We can help! 302-300-1272
We are Delaware's #1 home improvement company. Stop by our showroom conveniently located at 1908 Kirkwood Highway Newark, DE 19711