How to Handle Storm Damage to Your Home's Siding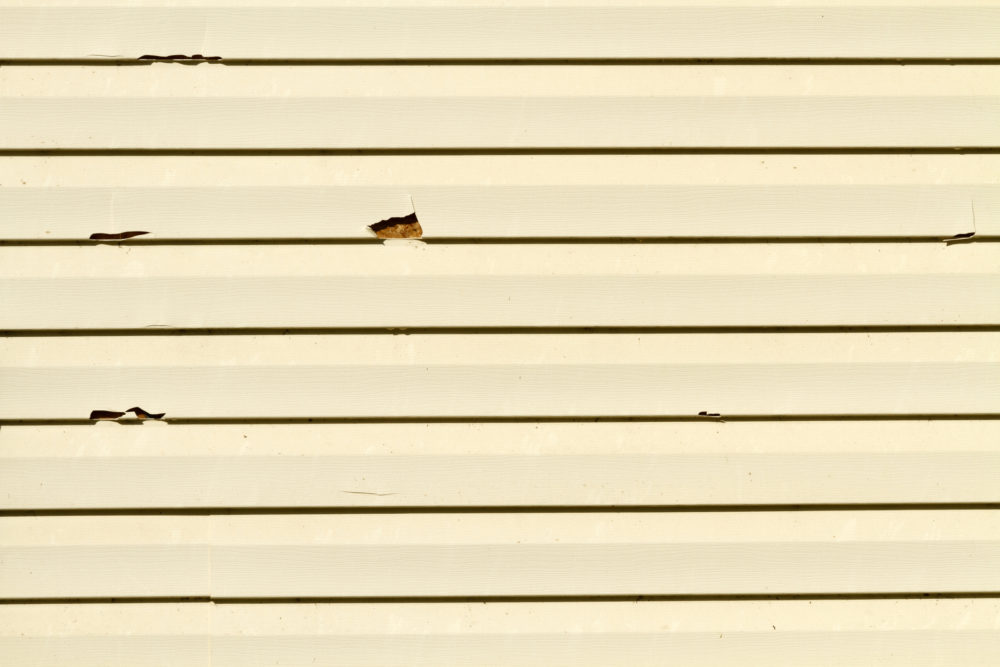 The weather in Delaware and the tristate area runs the gamut, from thunderstorms, hail and tornadoes in the warmer months to blizzards and nor'easters in the winter. These extreme storms can wreak havoc on your homes exterior. Wind and hail often cause extensive damage to siding.
Last week we discussed how to handle storm damage to your roof, this week we would like to focus on storm damage to your home's siding. A summer hailstorm can pummel your home, leaving the exterior tattered, dented and exposed to the elements.
When high winds, hail, or a storm has caused damage to your siding, the first thing a homeowner needs to assess is the extent and severity of the damage. It could be that the storm simply left behind mud and debris on your siding and the actual integrity of the siding is uncompromised.
In many cases, homes with fiber-cement siding installed hold up well under normal storm conditions. Once you spray off the mud and debris, you just may find your siding looks as good as it did before the storm hit.
However, if you are not that lucky and notice serious signs of damage to boards, such as dents and scratches or boards that have been bent or torn off your home, do not panic. Most homeowner's insurance policies will cover damage to all kinds of siding when clearly caused by weather.
You may want to determine whether filing a claim is worth it. Some minor cosmetic damage may not be worth it after taking into consideration your out-of-pocket deductible and potential increase in premiums.
Avoid calling the insurance company, contact your insurance agent directly, as they will be able to help you determine most beneficial way to handle the siding repairs or siding replacement.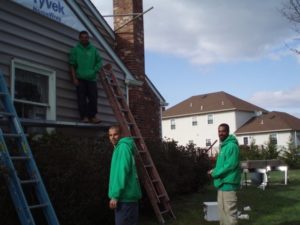 If you encounter a storm that clearly does damage to your siding and you definitely need to file a claim, take pictures to document the damage and note the date and time. If the siding damage is limited to just one or two sides of the home, you may be able to do a partial siding replacement.
One problem you may run into when repairing or replacing siding is getting an exact match. In these situations, you should read your policy to determine your options. Many policies include extra provisions for re-siding the entire home, even if only a small portion is damaged.
At Ferris Home Improvements, we're proud to service Wilmington, Newark, Bear and Hockessin, Delaware and the tristate area. As a full-service exterior remodeling contractor, we have a complete understanding all types of siding, installation and repair.