Can You Replace Your Roof in the Winter?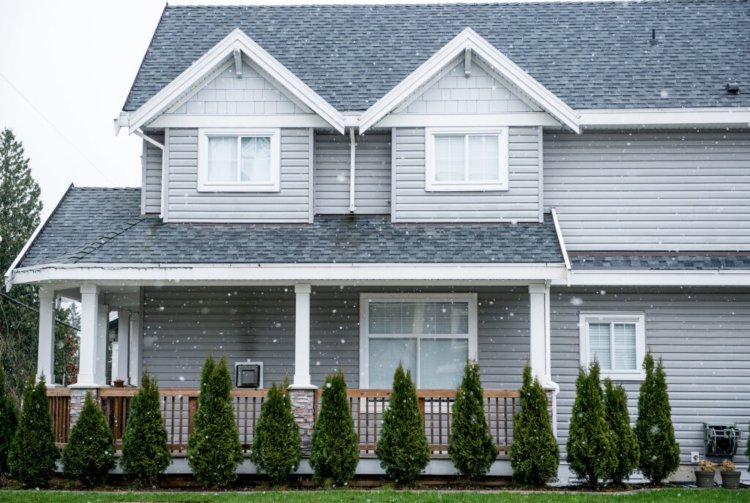 When it comes to needing a new roof, many homeowners wonder if the winter is a good time to have a new roof installed. The general assumption is that roof installation in colder months could lead to complications. However, the reality isn't so cut and dry. A proficient roofing company can perform the work even when the temperature drops.
While you can have your roof replaced any time of year, there are some pros and cons of contracting to do it during the winter.
Pros
Less Busy Schedule – A significant advantage of a winter roofing job is scheduling. During the winter, the roofing companies are not as busy as they are at other times of the year. Therefore, your roofing contractor will have more scheduling flexibility during the colder season.
Potential Cost Savings – Some roofing companies will offer off-season discounts to keep their crews employed year round. You may be able to negotiate better terms for your roofing installation during this time.
Cons
Weather Conditions – Harsh weather can hamper the progress of roof installation. Snow, ice, and freezing temperatures can lead to a change in the original installation date.
Material Limitations – Some roofing materials like asphalt shingles can become brittle and hard to work with in cold temperatures. Proper storage and handling are essential to prevent material damage.
Choosing the Right Roofing Company
A skilled roofing company can mitigate many winter-related challenges. They will closely monitor weather forecasts to choose the most suitable days to work. In addition, experienced crews know how to handle materials appropriately, ensuring that the cold doesn't adversely affect the quality of your new roof installation.
Key Tips for Winter Roof Installations
Thorough Consultation – Discuss the winter-specific challenges with your roofing contractor. Make sure that they have prior experience with winter roof installations.
Material Selection – Your roofing contractor can advise you on the limitations of certain materials in colder weather and help you make the best choice.
Emergency Protocols – Make sure your roofing contractor has emergency protocols in place in case of sudden adverse weather conditions.
Post Installation Inspection – After the roofing installation is complete, a thorough inspection is needed to ensure that the winter conditions have not compromised the quality of the work.
While installing a new roof in winter comes with a set of challenges, it's far from impossible. With careful planning and the right roofing contractor, you can rest assured that your job will be completed properly no matter the weather.
Choose Us For Your New Roof
Ferris Home Improvements has been helping clients in Delaware with their home improvements for over 20 years. During that time, we've grown from a one man operation to a full-time crew with 40 years of combined experience. Specializing in a broad spectrum of services, including roofing, windows, and kitchen remodeling, our handpicked team of skilled craftsmen aims for excellence in every project. We manage jobs of all sizes and complexities, providing personalized service from design to installation. Our commitment to quality and attention to detail sets us apart in an industry often difficult for establishing trust. As a local, family-owned and operated business, we take pride in our work, striving for 100% customer satisfaction.

For more information about the products and services we provide our customers, contact us via our website or give us a call at 302-300-1272.