A Business Is Only as Good as Its Employees
Ferris Home Improvements has always operated on the premise that a business is only as good as its employees.
Our founder, Walter Ferris – you probably know him as Reds – has hand-picked the staff since our earliest days as a one-man shop back in 2004.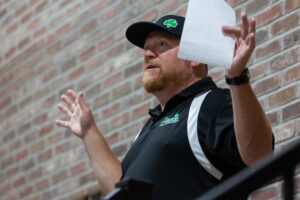 Walter "Reds" Ferris – Sept 2021
Everyone on our team — now numbering 72 full-time and 4 part-time highly skilled craftspersons– are the best you'll find in these parts. With a grand total of more than 45 years of combined experience, there are reasons the team members stay with us for the long term. We hire the best people and train them to be experts.
When new people join us, they receive training on the quality standards we uphold before anything else. Each new person is teamed with an experienced worker for mentoring until we're sure they're ready to run their own crew. But the training doesn't stop there. Just as the materials used in home renovations improve and change regularly, the retraining and re-certifications must be updated on a continuous basis, whether that means trips to a vendor's location, formal training locally, or on-the-job training.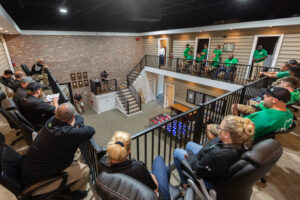 Ferris Home Improvements Team Training – Sept 2021
Our team members appreciate training to keep their skills current, and that's not just good for them, it's good for the quality of the work you receive from us. We are committed to employee development and training – it's an investment in the future of our company.
But there's more to our longevity than skills training. We are a company with a strong culture of caring – about our work, each other, our families and ourselves.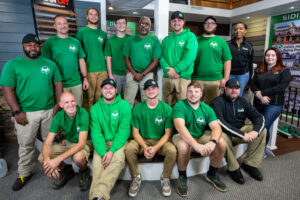 Exterior Repairs Team – Nov 2020
We share values that make our team stronger and our work better, including:
Do everything with care and attention
Work with a purpose to meet the client's needs
Try to deliver more than expected
Fairness and honesty aren't optional
We choose our co-workers carefully– smart, hard-working, friendly, and ethical people who put their passion, dedication, and expertise into taking care of our customers. We love what we do, and we are motivated to deliver an outstanding results, every day, every job.