Trending in Bath Design for 2019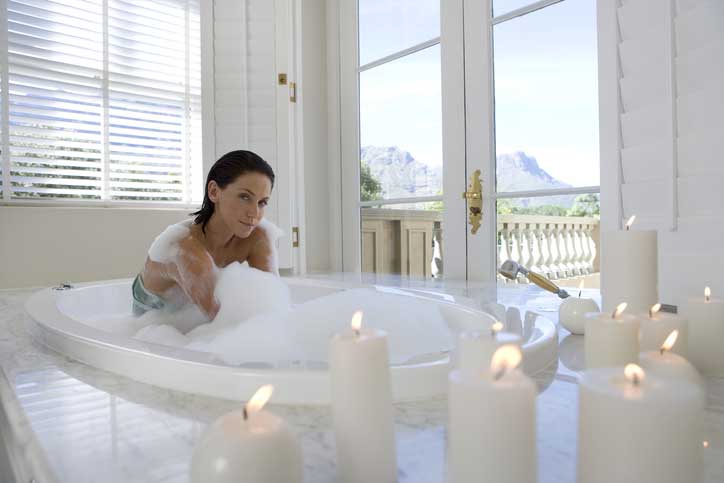 Prior generations looked at bathroom design in a utilitarian way, placing shower, toilet, and sink in the smallest square footage possible. As the stress of modern life encroaches on us every minute of our day, bathrooms have become a welcome escape. Long soaks in deep tubs fitted with soothing jets of air or whirlpools.
Glazed, frosted, or obscure glass windows and skylights protect your privacy but allow for natural light to enter the bathroom. Vanities in front of windows with suspended or pedestal mirrors allow to expand the view, as well as better lighting for applying makeup.
Open-Concept designs where the bedroom meets the bathroom with the use of privacy glass or a steel barrier for handling your private business. Showering and getting ready for the day in the open air can be invigorating and seamless.
Statement Walls in Powder Rooms
Powder rooms have always been a place to add high drama to a small space, but now oversized floral wall prints and pattern-on-pattern are feeling very of-the-moment, particularly in bold, bright colors." — Carolyn Pressly
Storage Ledges
Do you know that catchall niche you use for literally every product you need in the shower? It's opening up, and making room for the ledge. "It's a cleaner look, and one that can be used in almost every bathroom, no matter the style," Tolbert says.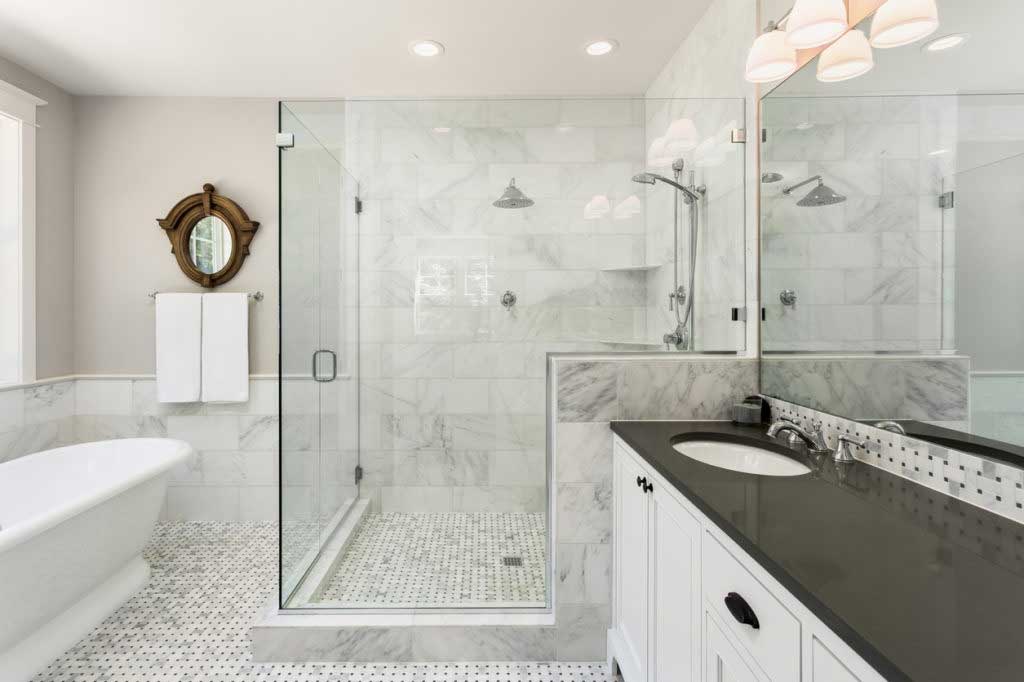 Contrasting Tile and Colored Grout
Geometric, herringbone and Moroccan style tiles have been trending for a while now. It is about to get even more intense in 2019 adding more dimension and texture to the room.
Terrazzo Is Back
Terrazzo is a great alternative to stone and marble that is stylish yet more affordable. It is suitable for indoors or outdoors and is often used to cover walls and floors in bathrooms due to its durability and water- resistance.