5 Questions to Answer Before You Start Remodeling Your Home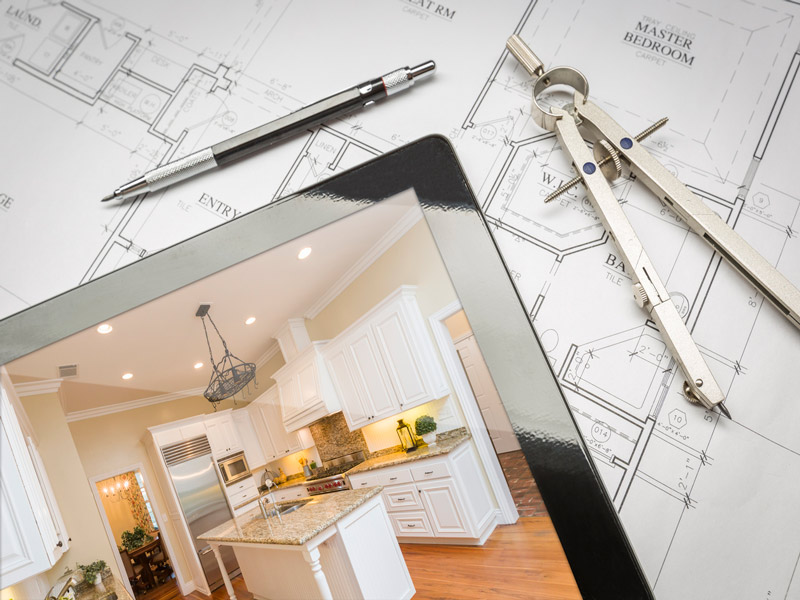 If home remodels is a high priority on your to-do list this year, then you should definitely read this post. Before you dive all into this huge project of a home improvement, we recommend asking yourself 5 questions (what, why, how, who and when) below to make sure you are truly ready for what's coming. What are you looking to accomplish with your home remodel project? Are you looking to add more space to accommodate a growing family? These questions and more are crucial when wanting to achieve your goals.
GRANTED: Planning ahead and making sure you accomplish what you set out to do will make the investment worth your time and money. Now let's dive into those 5 questions, shall we?
How to Plan for a Successful Home Remodel Project
WHAT do you want? Identify what you wish to accomplish with this new project AND how the results will affect your whole family.
WHY do you want it? This one is important to remember because it's more than likely that you will face some challenges during a home remodel. Don't ever forget the reason you are taking on this big project! Remember that with a good attitude and a positive mind, you can do anything. Do you want a functional kitchen to entertain more and cook with pleasure? Make sure to keep your mental (and financial) focus on the goal at all times.
HOW will you pay for it? Consider applying for a home equity loan or credit if you don't have the full funds for the project. Also, don't go for short-term remodel solutions, because you'll end up paying more in the long run! Trust us.
WHO do you want to do the work with? Referrals from friends and family are key here. Take time to meet your contractor so that you can be sure they are the right fit for you. Qualified and reliable is what you should be looking for! Don't forget to get several estimates as well.
WHEN would you like it to be done? Do you want to live in the house while it is undergoing renovation? Perhaps you'd like it to be done while you're on vacation? Whatever you decide, make sure you and your family will be alright without the given space (kitchen, bath, family room) during the home remodel.
Want your home remodel project to go as smoothly as possible? Plan ahead and leave the rest to us! Ferris Home Improvements of Delaware has been voted the #1 Home Improvement Company by Reader's Choice for 3 years. Give us a call and we'll happily give you an estimate for your next home remodeling project.

We Look Forward to Helping You With All Your Home Improvement Needs in 2017!