4 Ways to Renew a Bathroom In Your Delaware Home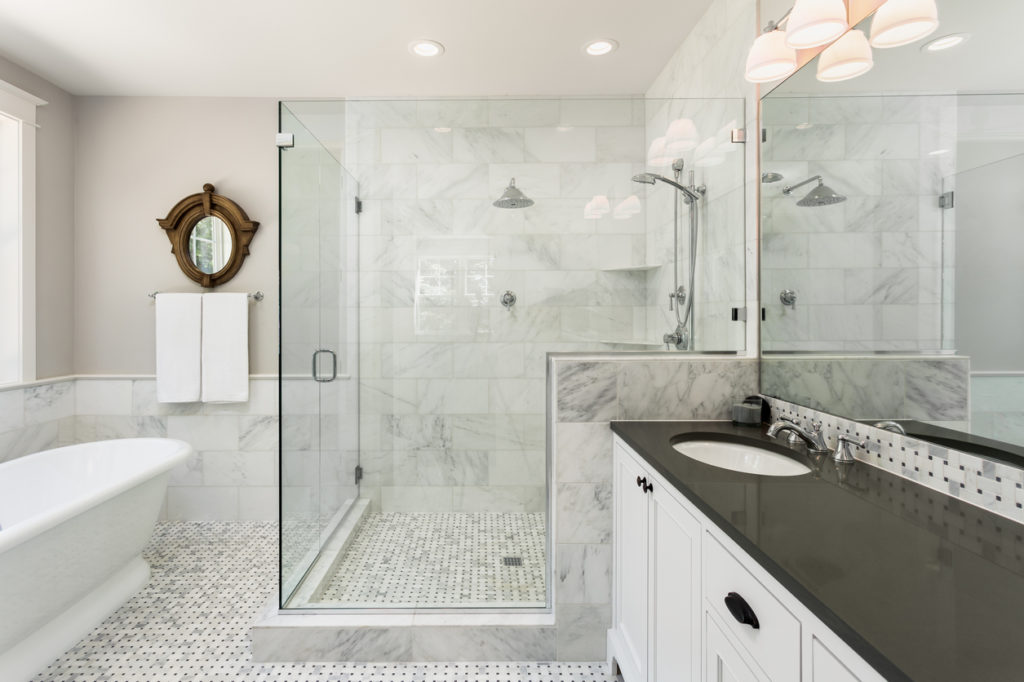 2017 is in full swing and it's time to get back to the reality. Starting a new year gives us an opportunity for a clean slate, why not then focus on giving some more attention to the place you live in? Let's take a bathroom, one of the most used rooms in any household. Most likely, your bathroom needs a little retouch. So why wait?
A bathroom revamp is easy and can quickly add value and beauty to your home. And if you ask us, it sure is an investment worth making!
4 Ways for a Bathroom Revamp in Your Delaware Home:
1. Repaint it. Often using a high quality paint to accent and compliment your current bathroom can make it look like you redesigned the whole room. During winter, it's easy for moisture and high humidity exposure, so make sure to choose a paint that is resistant to mildew. Read this article by Consumer Reports on 'Beautifying your Bathroom'
2. Invest in the new décor. It's all in the details!Check out these suggestions from Pinterest.
3. Update the hardware and fixtures. Replacing your bathroom fixtures can add a whole new dimension to any bathroom. Check out some of these helpful suggestions from houzz.
4. Replace your bath with a walk-in shower. Save your time (and water) and upgrade your bath with a walk-in shower. The possibilities are endless with so many easy to install walk-in showers available!
Ferris Home Improvements is in the business of making any of your home improvement wishes come true! Give us a call today for a more beautiful home tomorrow. We got you covered!
We Look Forward to Helping You With All Your Home Improvement Needs in 2017!