4 Reasons for a Total Siding Replacement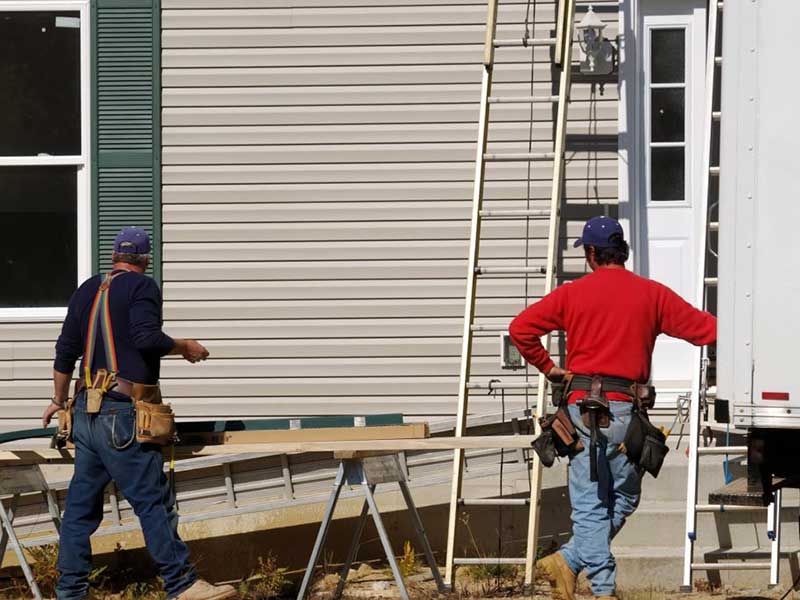 Is your home's exterior outdated and worn out? If so, you may want to consider a total siding replacement. It will add curb appeal to your home, as well as increase its value and most likely lower your energy bills. The siding products on the market today are virtually maintenance free, better insulated and better looking. Why not replace, rather than repair, that old siding!
4 Reasons for a Total Siding Replacement
The repair will most likely not be your last one. Maintaining an old wood siding requires a lot of work. You can avoid extra hustle by replacing your old wood siding with a vinyl one. Then all you need to do to keep it in a great shape is simply spraying the side of your house with a hose!
The repair will NEVER completely match your existing siding.  Whether it is a new obvious seam or a few pieces of replacement siding that are brighter than the rest – siding is guaranteed to fade and weather. Many contractors are excellent in matching existing siding, but the truth is, it will almost always be noticeable.  Often the only way you'll perfectly camouflage a repair patch in siding is by replacing with the same exact siding then repainting the entire house, which is very expensive and not as good of a solution as replacement!
You get a chance to update the look and curb appeal of your home.  Say goodbye to the 80s and hello to the 21st century!
You can install a more energy-efficient product to further increase your savings and your home's value!
If you're looking to replace your home's siding, give Ferris Home Improvements a call. We'll give you a fair estimate and quality work. We are the #1 Siding Replacement company in Delaware!
We Look Forward to Helping You With All Your Home Improvement Needs in 2017!