Why Use a Professional Roof Inspector to Assess Storm Damage?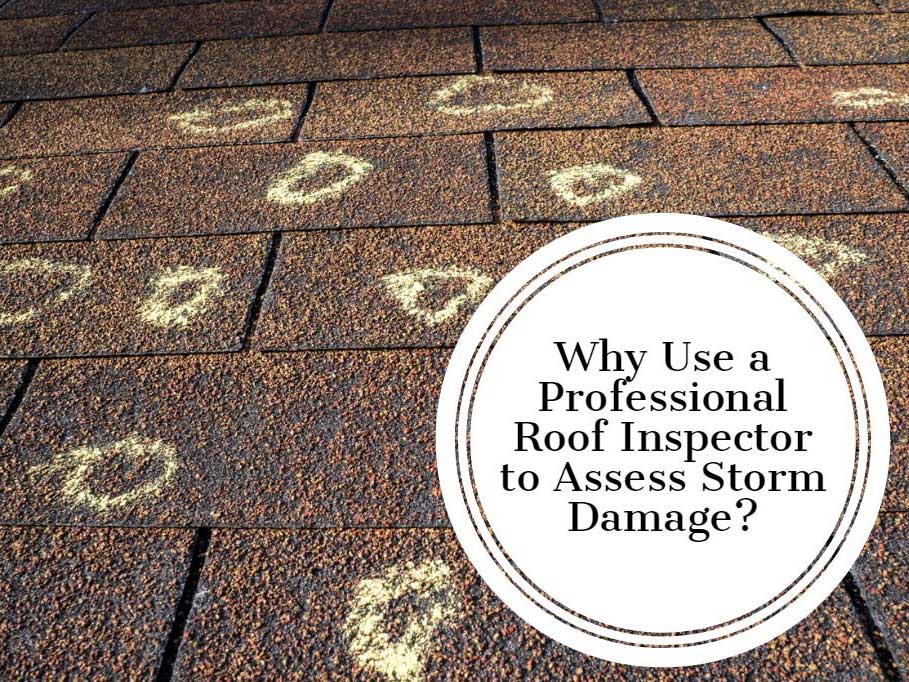 When violent storms and high winds affect your region, it is wise to ensure there is no substantial damage to your roof. While the damage to your roof may seem minor, such as a loose or missing shingle, you will never know for sure unless you hire a professional roof inspector to perform a full roof inspection.
You Cannot Assess Roof Damage From the Ground
It is not possible to see the damage from the ground and is dangerous for you to do the inspection yourself. That is why it makes sense to hire a professional. Roofing inspectors, trained to see and identify storm damage, can determine the stability of your roofing system. They will check out the roof supports to ensure they have not buckled.
Are the Shingles up to the Job?
Inspectors will assess the condition of the shingles and let you know if they are still up to the job of protecting your home's interior. They will identify any cracked or curled shingles, as well as damage to flashing on the eaves, sidewalls or dormers.
Are There Leaks, Cracks or Damage?
Roofing inspectors will also look for leaks, cracks or damage to the fascia, drains and gutters. They will also determine if you have a mold, mildew or algae problem. Their experience in assessing roof damage is invaluable when it comes to protecting your home from the elements.
Is the Insulation Affected?
Another thing you should have your roof inspector assess is any insulation that may have been affected by the storm.
Repair or Replace?
A full roof inspection can help you decide whether to opt for a roof repair or a roof replacement. If your roof has sustained storm damage, you will need to have a professional roof inspection in order to file an insurance claim. Why not do it right from the start?
Handling Insurance Claims
A roof inspector can help facilitate your claims by being your advocate, eliminating the hassle and frustration that can come from filing a claim. A professional who has experience working with insurance companies to ensure you get the true value of a roof repair or replacement due to storm damage. Get the quality repair your home needs to protect your investment, hire a pro!