Residential Roofing Trends for 2020: Designer Shingles and Specialty Roofing Materials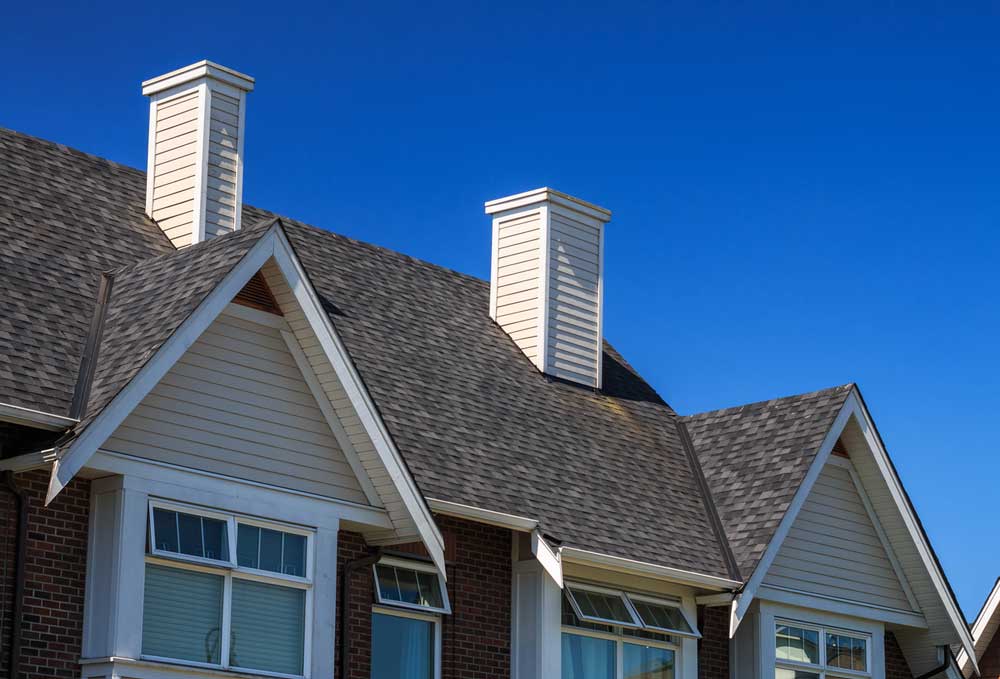 If you are considering a roof replacement in the near future, you are in for a real treat. There have been some big innovations in roofing materials over the past decade. We thought sharing a few of the options might be helpful in the decision-making process.
Shingle Roofing Is More Durable and Affordable
Shingle roofing manufacturers have made some great improvements, offering a wide variety of styles, colors, and price points.
Better yet, the durability of high-quality asphalt shingled roofs has increased from 20 year to up to 50 years. This makes it likely the last time you will have to replace your home's roof!
Asphalt shingles are one of the most durable and cost-effective roofing materials on the market and come in a wide range of designer colors. This year's featured shingle color from Owens Corning isPacific Wave. These TruDefinition® Duration® Designer Singles offer a stunning contrast of dark gray and blue, contrasting nicely with a crisp, clean white or solid brick façade.
Use Owens Corningcolor and design toolsto customize and discover your color personality. This tool allows you to 'try on' shingles before you buy!
Cool Roofing Technology Saves Energy and Lasts Longer
Roofing manufacturers have come a long way in creating cool roofing materials that are more efficient and longer-lasting than traditional roofing products. Lighter shingles have been typically better for reflecting UV rays and saving energy.
However,recent innovations have enabled darker shingles to reflect UV raysmore efficiently to make a difference in homeowner's cooling bills and roofing material's longevity.
While these cool roofing materials can cost more initially, the Energy Star® saving can save homeowners 7-15% on cooling costs. As well as, reduce peak cooling demand by 10-15%.
Synthetic Roofing Materials Create the Illusion of Slate or Cedar
Synthetic roofing materialsmade from polymers designed to create the illusion of cedar shakes or natural slate or stone are simpler to install. These synthetic roofs are more resilient and last longer. They can withstand fire, impact and strong winds. Better yet, synthetic roofing is more affordable and lower in maintenance.
Unlike stone or slate, synthetic roofing is much lighter in weight. This reduces the need to reinforce the structure of your roof in order to install it. They are more flexible, durable, and generate less waste.
These synthetic materials join asphalt shingles as affordable options. They give the appearance of much more expensive materials and come in a wide range of colors.
One of the things that make being in tune with the latest home design trends difficult is the plethora of views out there that rarely diverge into a true consensus. With that in mind, those of us at Ferris Home Improvements will present you with a variety of expected trends for 2020 in Roofing, Kitchens, and Baths.