Kitchen Remodeling Ideas for Your Delaware Home
Modern Kitchens
The modern kitchen has become a focal point of the home where families quickly intersect at the beginning of the day and a place to unwind after a long day. If your kitchen is from the last century, it might be time to consider spending a little TLC on kitchen remodeling to make it more functional, updated, and appealing.
When it comes time to remodel your kitchen there are many factors to consider. Way too many for us to cover in one blog post. However, we thought it might be helpful to share some of what we consider important features to include in your kitchen renovation.
7 Kitchen Features to Consider With Your Kitchen Remodel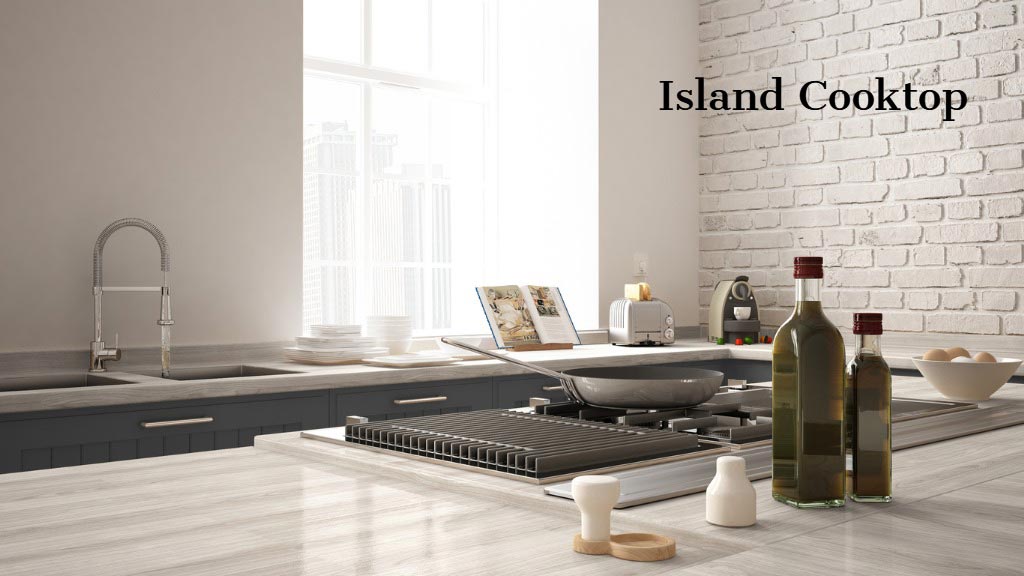 1) An kitchen island with a quality cook-top makes cooking a much more enjoyable event and it lets you socialize easier hen entertaining. One of my favorite things about my island cooktop is that I am only a few steps from the sink and the refrigerator. This makes for a more streamlined approach to meal preparation.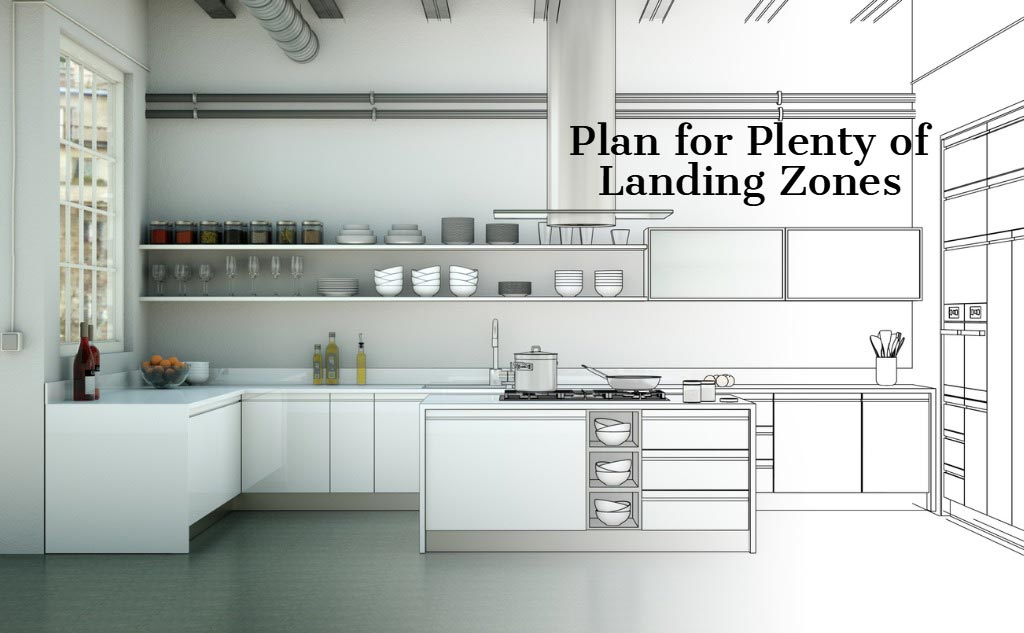 2) Plan a streamlined kitchen layout with plenty of landing zones around each of your appliances so you'll have wide open countertops to place down hot pots or dishes, plus a place to easily prepare foods around the sink area. Be sure to adjust your kitchen design to match your daily habits.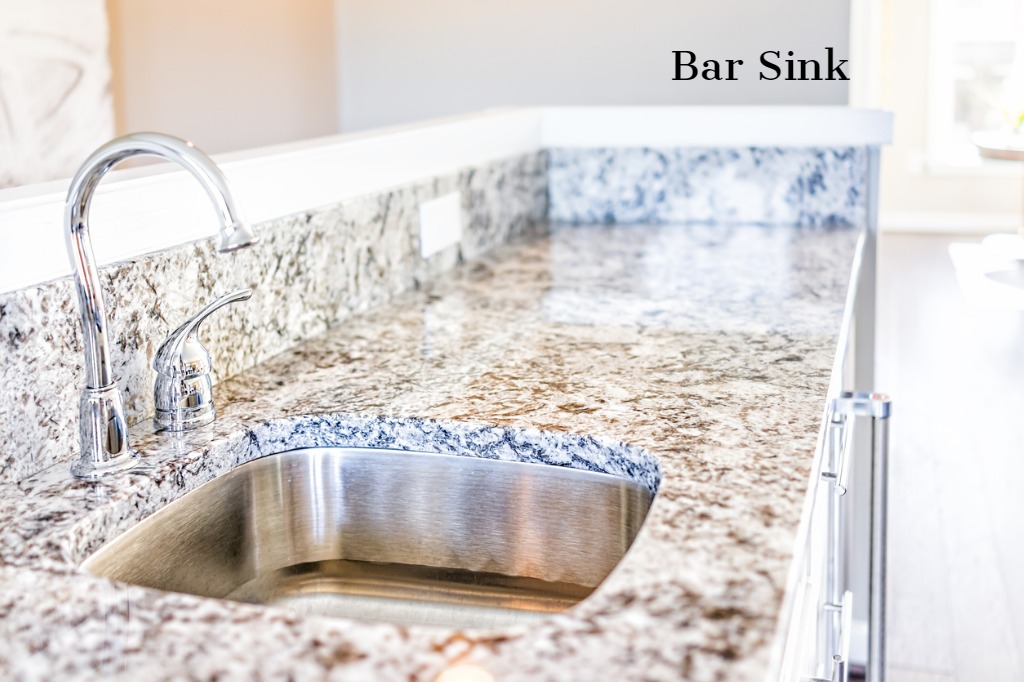 3) A bar sink away from the cooking area can help avoid interruptions of food preparation when entertaining or when putting finishing touches on a meal. A bar sink serves as a perfect hand washing station before meals.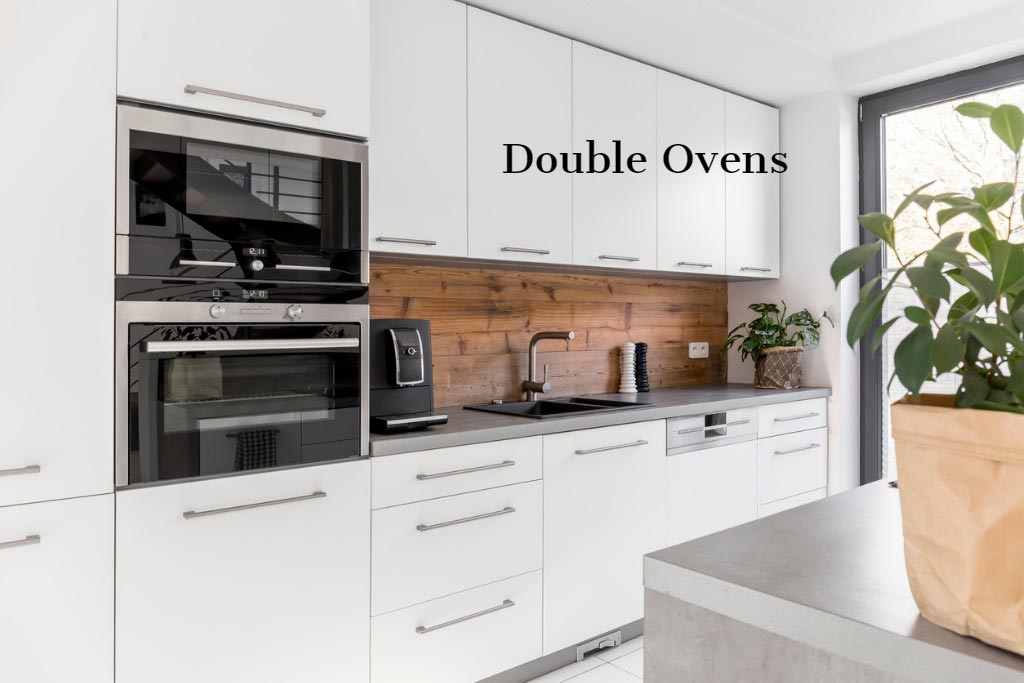 4) A set of double ovens can make entertainment a breeze and serves as a great way to keep parts of a meal warm while other dishes are still cooking.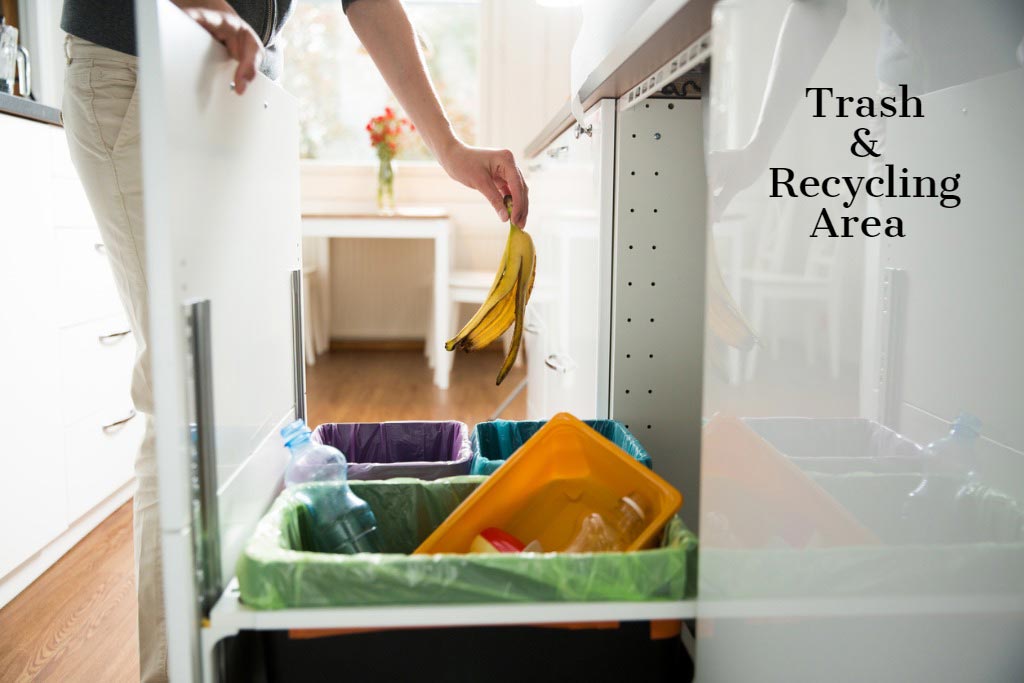 5) In-cabinet trash and recycling bins keep smells to a minimum, plus keep trash safe from toddlers and pets. Be sure to strategically place these bins for easy access.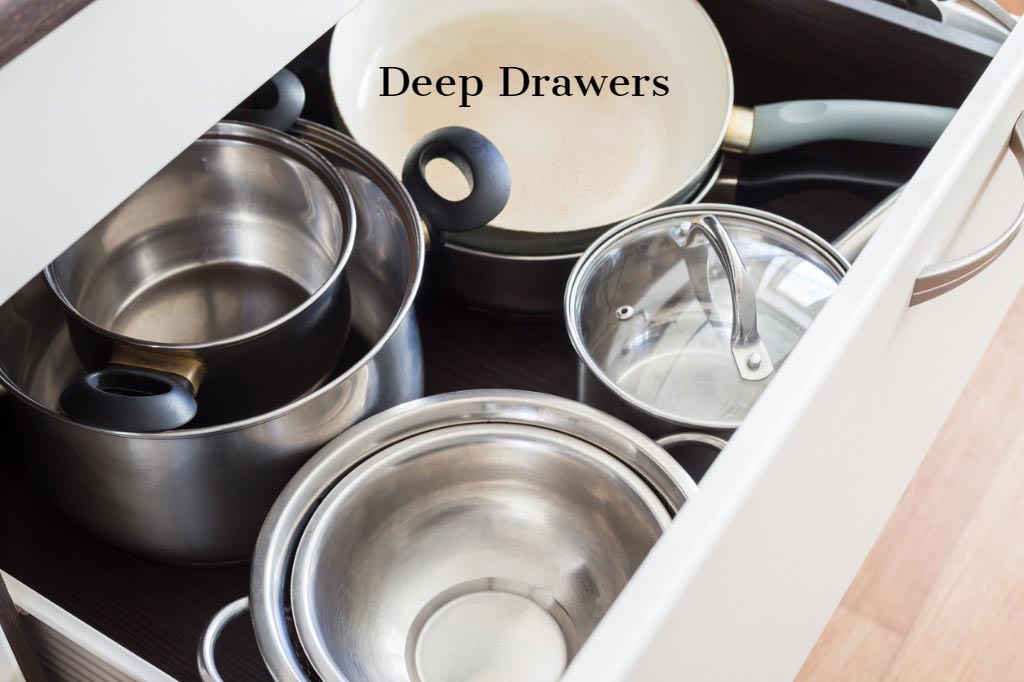 6) Deep drawers beside a kitchen range or stove-top makes sense for easy access and storage. If you are planning on getting new cabinets, this is a 'must have' feature!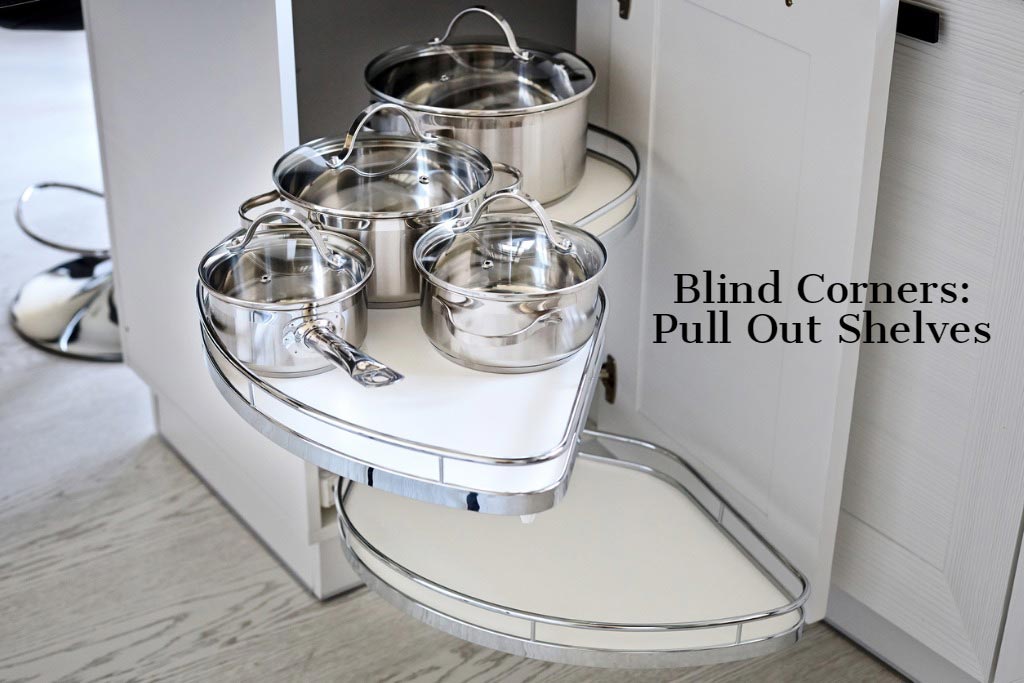 7) Add pull-out shelves that easily store large items to your corner cabinets. Blind corners can be wasted space or dead space. as maneuvering items can be frustrating
Finally, every homeowner's kitchen remodeling budget will be different. If you have an extremely limited budget, yet really want to give your dated kitchen a face-lift, consider refreshing your current cabinets with a quality coat of primer and paint. There is also the option of updating your kitchen in stages, so that you don't have to take out a home equity loan. Start with the cabinets and add appliances, hardware, lighting and counter-tops as the funds come in.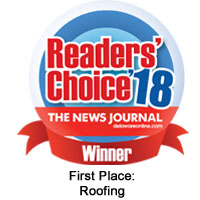 Come visit our brand new, state-of-the-art showroom on Kirkwood Highway in Newark, DE 19711! See, touch, & feel how your new kitchen would feel, perfectly match your granite counter-tops with your dream cabinets, or match your custom tile with state-of-the-art fixtures! Your home improvements are a big investment, and we want you to feel confident in your selections!
Contact the local home improvement contractor who you can trust with your kitchen renovation. We've been voted #1 home improvement contractor in Delaware year after year.