7 Signs Your Roofing Contractor May Not Be Up to the Job
Are You Dealing With a Questionable Roofing Contractor?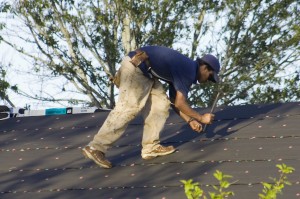 It only takes one shyster roofing contractor hoping to prey on a customer's innocence to affect all of us in the roofing industry. That's why we would like to help protect you by sharing these '7 Signs Your Roofing Contractor May Not Be Up to the Job'.
Most roofing contractors are honest, hardworking and qualified. They look to install roof replacements and roof repairs that meet high standards. Roofers work hard to create a five star reputation in their community.
Don't Hire a Roofing Contractor That Doesn't Offer a Valid Warranty
Unfortunately, the roofing industry does attract unprofessional roofing contractors that do sub-par work or don't offer warranties. 'Storm Chasers' especially are the roofing industry's bane.
Sadly, storm Chasers stream into communities that suffer a high amount of roof damage from hale or high wind storms. They take advantage of desperate homeowners. When storms hit, homeowners compete to find the highest quality roofing contractors to repair their roofing asap.
That is why Ferris Home Improvements strongly recommend thoroughly vetting your roofer contractor.
The Cheapest Bid Isn't Always Best Way to Go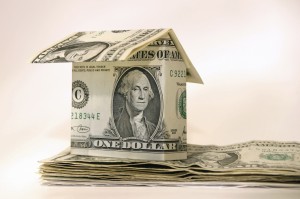 Don't Just Take the Cheapest Bid from any Delaware Roofing Company – First, do due diligence and check out the residential roofing contractor's reputation in Wilmington, Delaware. Next, ensure that they've been in the roofing business for a long while and have plenty of referrals from real local people.
Local Is Better! Select a Delaware Roofing Contractor
For example, reputable local shingle roof repair contractors in Delaware have the right connections to insurance adjusters and local roofing suppliers. That translates into faster and better service. Hence, using a regional roofing company is a wise choice. Finally, local residential roofing companies are more familiar with the area's codes, procedures, regulations. They're more likely obtain the proper permits. In addition, an honest local residential roofing contractor will still be around to stand by their shingle roof repair and honor their warranty. Meanwhile, the 'storm-chasers' will be long gone.
7 Signs Your Roofing Contractor May Not Be Up to the Job:
STORM CHASERS – What happens when you need your roofing warranty and they are not around? If their headquarters doesn't have a permanent local address, forget about it!
NO BBB ACCREDITATION – If they are not members of the Better Business Bureau, they're not serious about their reputation. For a small annual fee, the BBB supplies a 3rd party mediation of complaints/accusations. An investment any serious and honest residential roofing company should make. This will assuage potential clients fears of being taken to the cleaners.
LACKING A VALID LICENSE & PROOF OF LIABILITY INSURANCE – Don't take a roofing contractor's word for it. Ask for proof of license and insurance. If it's expired it's NOT VALID! Beware: the insured company should match the company with whom you sign a contract!
NOT CERTIFIED BY MANUFACTURER OF ROOFING PRODUCTS –Does the manufacturer stand behind the residential roofing contractors' work? If they are not certified with the manufacturer, the warranty might not be valid.
UNWILLING TO GIVE A WARRANTY ON NEW INSTALLATION – Not to be confused with a repair warranty. Many reputable companies will not warranty repairs on a failing or aged roof because they can tell your existing roof is approaching the end of its life. There is nothing dishonest about that. However, if a company does not want to provide you a warranty for a new roof installation, be wary of their work!
BANKRUPTCY/DEBT – Be cautious when dealing with a roofing company that has recently changed its name or used to be called another name. Usually companies cling to a name with a good reputation. Some will ditch a name that is no longer trusted by suppliers or customers. Look into it. It may be a name change due to acquisition or sale of the company, but better to be safe than sorry.
WHAT IS THE VALUE OF THEIR NAME? –A roofing company that carries the owner's name is a good choice because they often have a good reputation in the community. They will work hard not to tarnish the family name and are proud of their trade.