7 Fall Preventative Home Maintenance List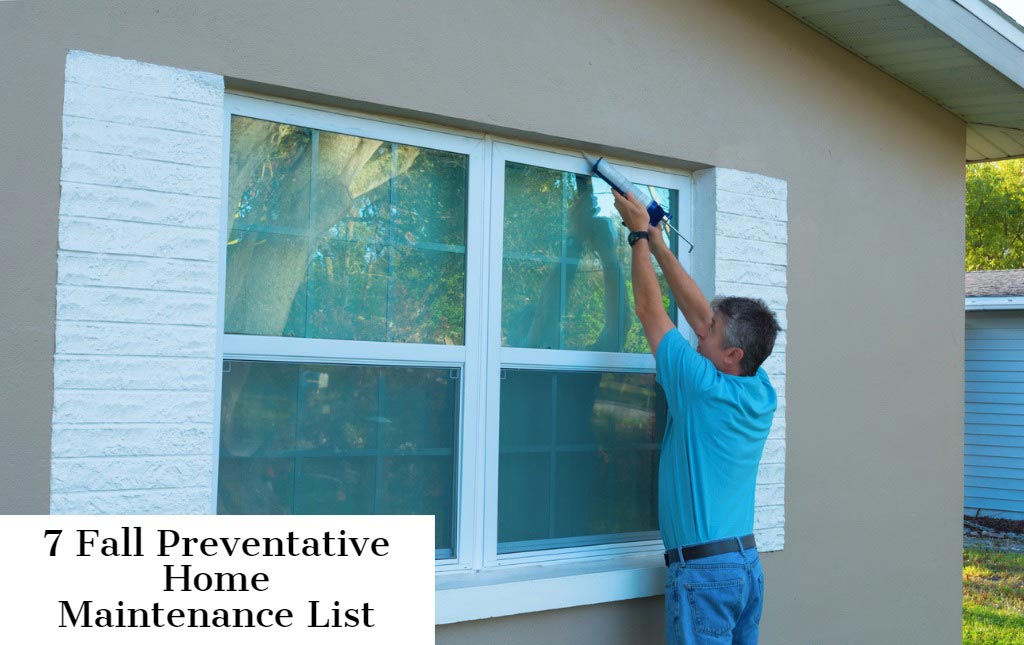 Fall is a good time to take care of your outdoor home maintenance needs before the weather turns and the days grow shorter. Performing a few simple chores before winter arrives can protect your home from storm damage and even save you money on your utility bills.
Any veteran homeowner will tell you that fall preventative home maintenance can prevent costly damage to your home's siding, gutters, roof and foundation. By taking a weekend or two to inspect and maintain your home's exterior, you will be protecting your home's interior and your loved ones.
With That in Mind, Here Are 7 Fall Preventative Home Maintenance List:
Gutters and Downspouts
Clean gutters and downspouts to ensure they are clear of leaves and debris, as clogged gutters can cause damage to both your roof and siding.
Repair or replace any loose, sagging or faulty gutters.
Ensure that downspouts are directing water AWAY from your home's foundation, as well as any walkways or driveways that could ice up and become a slipping hazard.
If the downspout is a safety issue, add on an extension so that the water drains in a safe and problem free location.
Chimney and Fireplace
Have fireplace and chimney inspected, cleaned and repaired to make sure it is safe to use this winter.
Make sure the flue seals tightly to prevent drafts when not in use.
Regularly clean out ashes before next use.
Attic Ventilation
Have a professional inspect any eave and ridge vents to ensure they are clear of leaves and other debris.
Replace (or install) screens to prevent rodents or birds from nesting in the attic.
Also, be sure to verify that the attic insulation does not cover vents, since proper venting prevents ice damns from forming on the roof.
Roof Inspection and Siding
Walk around your home and look for any obvious signs of damage. If you suspect any issues, be sure to have repairs done before winter arrives.
Loose, missing or curling shingles is a sign of needed roof repairs. As well as, granules in the gutters, loose nail heads or signs of moss or mold build up.
A sagging roof is clear sign that your roof is faulty
As for siding, mostly make sure there is not any missing, cracked or severely damaged sections of siding that need repairs
Seal Any Gaps or Cracks
Fill small holes, gaps or cracks to keep critters from sneaking into your home. A rodent can slip through the smallest of spaces, so be thorough.
Windows and Doors
If the windows or doors are letting in drafts, use weather stripping.
Replace screens with storm windows.
Repair and damaged frames or window panes
Trim Trees and Over Hanging Limbs
Have a professional arborist trim trees or overhanging tree limbs that are too close to your home to prevent storm damage.