4 Reasons to Opt for a Siding Replacement vs Siding Repair
If your home's siding is from the last century, you may want to consider a total siding replacement. It will add curb appeal to your home, as well as increase its value and most likely lower your energy bills. The siding products on the market today are virtually maintenance-free, better insulated and better looking. Why not replace, rather than repair, that old siding?
4 Reasons Why You Should Replace vs Repair Your Siding
1) The repair will NEVER completely match your existing siding. Whether it is a new obvious seam or a few pieces of replacement siding that are brighter than the rest…siding is guaranteed to fade and weather as an ORIGINAL UNIT…Many contractors are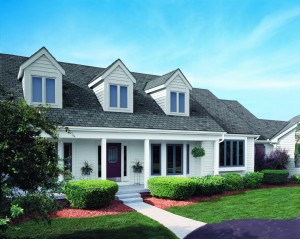 excellent in matching existing siding, but the truth is, it will almost always be noticeable. Often the only way you'll perfectly camouflage a repair patch in siding is by replacing with the same exact siding then repainting the entire house, which is very expensive and not as good of a solution as a replacement!
2) You should significantly (if not entirely) recoup the cost in the market value of your newly-sided home.According to Remodeling Magazine's annual Cost vs. Value Report in 2014, "vinyl siding replacement" ranked #4 on the list of "midrange" projects for BEST bang-for-your-buck home improvements, recouping an average of 131.4% of the remodel cost.
3) You get a chance to update the look and curb appeal of your home. Say goodbye to the 80s and hello to the 21st century!
4) You can install a more energy-efficient product to further increase your savings and your home's value!
Want to Hire Delaware's #1 Siding Contractor?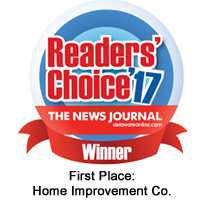 Ferris Home Improvements proudly carries the family name. We work hard to keep our stellar reputation as the #1siding contractors in Delaware. We've been voted Delaware's #1 Home Improvement Contractor 6 years in a row. We are insured and back up our work. Ferris Home Improvements is trusted throughout the community to do the right siding installation job for a fair price.