4 Reasons to Clean Gutters Before Winter Season
Clean Gutters for the Winter Season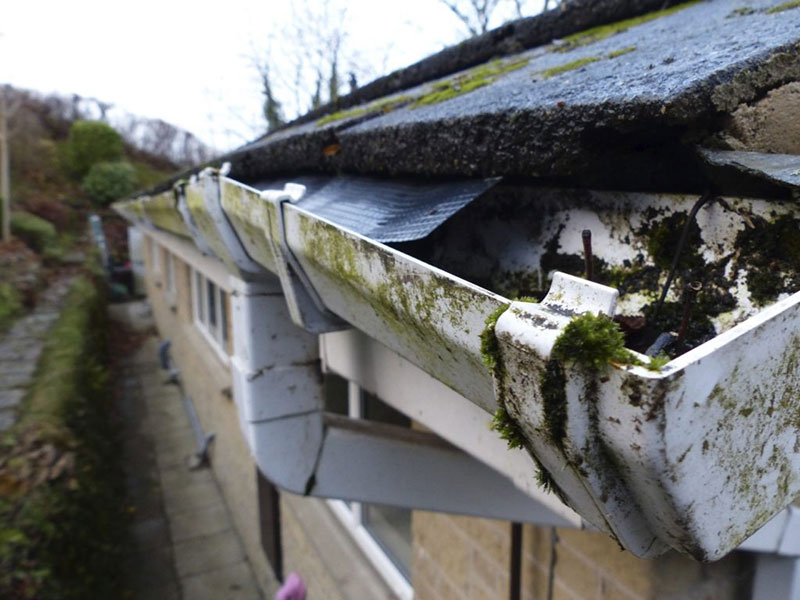 Fall season is known for heavy rains, winds and leaves — lots of leaves! Right now, on every homeowner's chore list there should be one thing already checked off : CLEAN GUTTERS. Not maintaining your drainage system properly can cause you a lot of trouble come winter season. It is simply not safe or worth the consequences to wait with this task until the last minute. Here's 4 reasons why you need to clean your gutter as soon as possible.
4 Reasons to Clean Gutters Before Winter Season
Beware of the wooded area you live in! Trees too close to your roof can cause a constant buildup of debris in gutters. Our recommendation: Invest in gutter guards.
Rotting and disconnected gutters can weaken your roof. Ice dams will soon become your #1 enemy! Damaged gutters can prevent snow from melting and draining properly from your roof. Avoid the thaw-freeze cycle on your roof at all costs! Otherwise, you'll end up with costly roof repairs later on.
Clogged gutters can compromise your home's foundation. If your gutters are not working properly, the water will most likely be channeled directly down toward your foundation. That means standing water in your basement!
Gutter negligence costs a lot of money! It's much safer and cost efficient to take care of your gutters while the problem is still small. Avoid dealing with big consequences like getting a new roof, because you didn't clean out debris from your gutters in time.
If you think your gutters need to be replaced, consider investing in seamless gutters. They are not only an industry standard these days, but they also significantly lower a chance for debris buildup.
We highly suggest you contact a gutter repair or roofing company for an extensive checkup and proper maintenance of your gutter system. It's not only safe, but also cost efficient if all your roof and water drainage system is checked at the same time.
If you need to clean your gutters or are in need of gutter repairs or replacement, get in touch with Ferris Home Improvement of Delaware. We guarantee great results and affordable prices!