7 Questions to Ask Your Roofing Replacement Contractor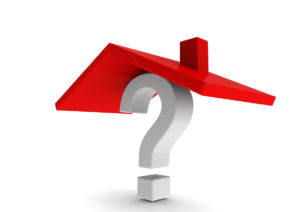 Typically, homeowners deal with roof replacement a few times in their life. This can make decisions difficult, as they may not know the right questions to ask. First rule of thumb for any roof replacement is to get several estimates from trustworthy local roofing contractors.
Before you even ask for estimates, it is wise to ask friends and family what experiences they have had with roofing contractors. Then contact a few of those that seem reliable and professional. After all, a roof replacement is expensive and having it done right is paramount to protecting your home's interior.
It is important to be comfortable with your roofing contractor's knowledge and practices, and understand how your roof will work. When talking to your potential roofing contractors, you should ask some very specific questions. Discuss the types of materials, methods and timelines.
When comparing roof replacement estimates, be sure you are comparing apples to apples. If one contractor is giving you an estimate that has lower quality materials that the other, there cannot be a fair comparison.
With that in mind, here are a few good questions to ask your roofing contractors before you make a decision.
7 Questions to Ask Your Roofing Replacement Contractor:
Will roof materials used by your contractor match? A roof is more than just plywood and shingles. There are a number of other roofing components, such as ridge shingles, flashing, vents, ice and water protector – these are all meant to work together. Ferris Home Improvements advises that roofing components come from the same manufacturer.
Will the roofing components be installed according to local building codes in your city or state?
What type of flashing will your roofer use? Areas where the roof meets a structure like a chimney or a dormer are especially vulnerable to water intrusion. A roof's ability to protect is only as good as the flashing.
What are your roofers plans for installation of the roof's valleys? Roof valleys are especially vulnerable to leaks, as this is where the most water gathers when it rains. Leaks can occur due to improper installation. Proper valley installation should include a combination of ice and water protector, flashing, and shingles installed according to the manufacturer's specifications.
What type of caps will be used on the ridge vents? Vents allow the roof to breathe and prevent moisture from building up in the attic. Proper vent caps can prevent moisture from getting into your home.
What is the timeline expected for the roof installation? Many roofing companies have teams of roofers that can rip off the old roof and install the new roof in one day. This is preferable, as it lessens the vulnerability of your home's interior to the elements.
What precautions will be taken for unexpected weather? If you absolutely need to replace you roof during cold weather, make sure your contractor uses recommended cold-weather installation.
A Roof Replacement is a big and necessary investment. Asking the right questions will help you pick the best contractor. It also will help you better understand the role your roof's structure plays in protecting your home.
If you're looking for a free roofing estimate, contact Ferris Home Improvements . We are roofing contractors in Delaware who have been voted the best ROOFING company in Delaware six years in a row!